Zodiac signs to get rich in the coming days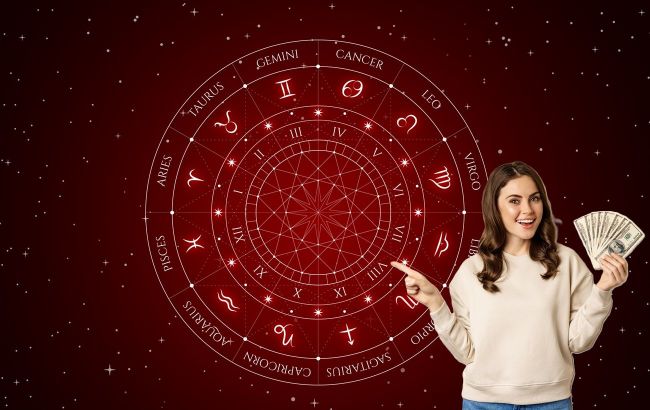 RBC-Ukraine collage
In the coming days, a tremendous wealth is set to flood representatives of three zodiac signs. They will have a rare chance to strike it rich, according to Knowinsiders.
Gemini
You will be able to improve your financial situation thanks to a unique opportunity. Destiny has prepared an interesting event for you that will open the path to success and wealth. Be attentive and do not miss this rare chance.
The enormous wealth will not only help you forget about money problems but also allow you to start a new venture and reveal yourself in unexpected ways. Do what you have long dreamed of. Do not limit yourself and keep growing - standing still is not an option.
Taurus
You will hit the jackpot, and it will happen unexpectedly. However, if you torment yourself with fears and doubt your own abilities, luck will turn away from you. Therefore, it is not worth hiding in someone else's shadow, it's time to step into the spotlight.
Significant success in your career awaits you. Enjoy recognition and do not be shy to accept compliments. However, do not boast excessively and avoid angering those around you with your bragging.
Aquarius
You will need your best qualities on the way to happiness and otherworldly wealth. Display all your originality and strive for unique solutions. Do not follow someone else's path, blaze a new trail.
This will help you find a favorable opportunity. You will strike it rich and be able to rejoice in your success; there is no need to doubt that. The key is to be original.