Zmiinyi Island - Historical justice has been restored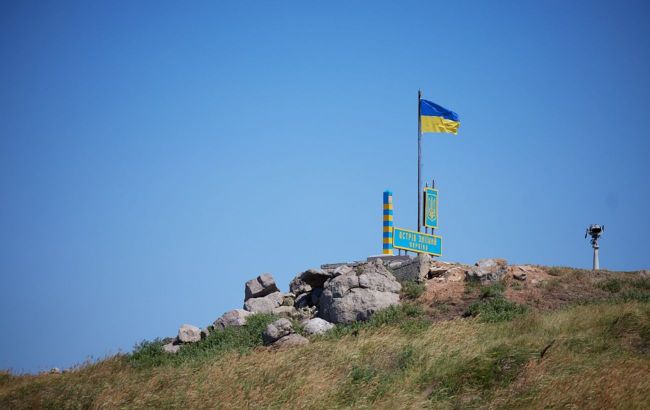 A border marker has been placed on Zmiinyi Island (photo: president.gov.ua).
A border marker has been erected on Zmiinyi Island, located in the Black Sea, according to a statement from the Izmail Border Guard Unit on Facebook.
"The historical justice has been restored by the servicemen of the State Border Guard Service with full support from the personnel of the Main Intelligence Directorate of the Ministry of Defense," the statement says.
Battles for Zmiinyi Island
At the onset of the full-scale invasion, Russian military forces captured Ukrainian border guards stationed on Zmiinyi Island.
On June 30, 2022, the Russian occupiers fled from Zmiinyi Island in the Black Sea. This move allowed Ukraine to prevent Russia from reaching the shores of the Odessa region and to establish a "grain corridor."
On the symbolic date of 500 days into the war, President Volodymyr Zelenskyy visited Zmiinyi Island. Alongside Ukrainian commanders, he paid tribute to the memory of the heroes who liberated the island from the occupiers.