Zimbabwean President rejects Putin's 'grain offer'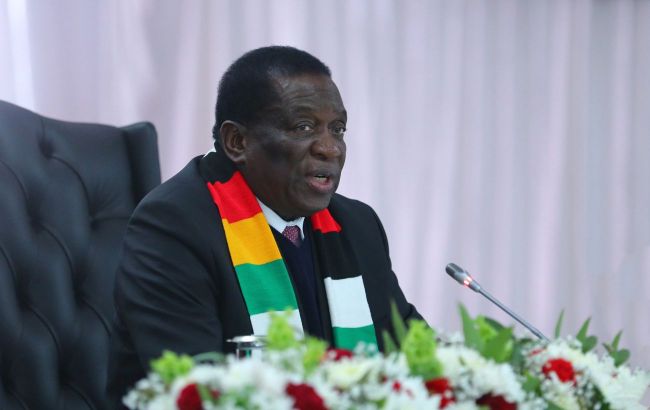 President of Zimbabwe, Emmerson Mnangagwa (Photo: Getty Images)
Zimbabwe does not experience food shortages. However, the President of Zimbabwe, Emmerson Mnangagwa, expressed gratitude for the offer of free grain from Russian dictator Vladimir Putin, reports Reuters.
"We are grateful," Mnangagwa told reporters at the summit. "We are not in any grain deficit at all. We are food-secure, he is just adding to what we are already have," he said.
Putin's offer
During the Russia-Africa Summit, Putin stated that Moscow is ready to provide up to 50,000 tons of free grain to Zimbabwe, Burkina Faso, Mali, Somalia, the Central African Republic, and Eritrea in the next three to four months.
The Russian dictator added that the Kremlin will continue to meet their food needs, despite Russia's withdrawal from the "grain deal."
Since then, Russia has repeatedly targeted Ukrainian ports and food warehouses with bombings. Western governments accuse Putin of using food as a tool of war.
Russia-Africa Summit
The Russia-Africa Summit is taking place on July 27-28. However, only 17 out of 55 countries were represented at the summit, as the other countries did not send their leaders to the event.