Zelenskyy to visit Romania first time since full-scale war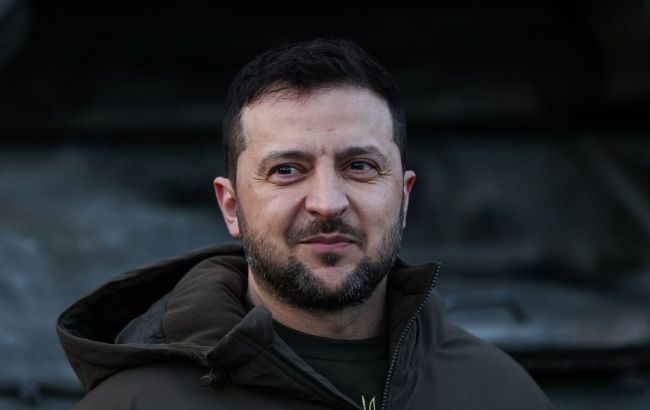 President of Ukraine Volodymyr Zelenskyy (Getty Images)
Ukrainian President Volodymyr Zelenskyy is set to pay a working visit to Romania, with the trip possibly taking place as early as next week, according to Romanian channel Digi24.
"Ukrainian President Volodymyr Zelenskyy will arrive in Romania next week," the report says.
This marks President Zelenskyy's first visit to Romania since the start of the Russian invasion of Ukraine. It is noted that this visit will not be part of a multi-country tour but rather a special visit to Romania, where the Ukrainian head of state is expected to meet with Romanian President Klaus Iohannis and other officials.
Media report that the visit was previously announced by the Prime Minister of Ukraine, Denys Shmyhal, during an interview with Digi24. At that time, Shmyhal stated that President Zelenskyy would "soon visit Romania."
The TV channel also adds that the presidents of Ukraine and Romania had already met on October 5 in Granada, Spain, during the European Political Community summit.
Zelenskyy's foreign trips
Yesterday, President Volodymyr Zelenskyy arrived in Granada, Spain, where he is participating in a two-day summit on two levels.
The summit, held with the participation of 47 European states representing the European Political Community, was founded a year ago in Prague as a response to Russia's invasion of Ukraine.
Today, an informal meeting of the 27 member states of the European Union is taking place in Granada.
The head of the Ukrainian state also managed to hold negotiations with his colleagues in Italy. Among other things, agreements were reached on the supply of anti-aircraft missile systems to Ukraine.
Furthermore, reports emerged yesterday that the President of Ukraine plans to visit Portugal, with Kyiv and Lisbon allegedly coordinating the date of the visit.