Zelenskyy to visit Canada in upcoming days, media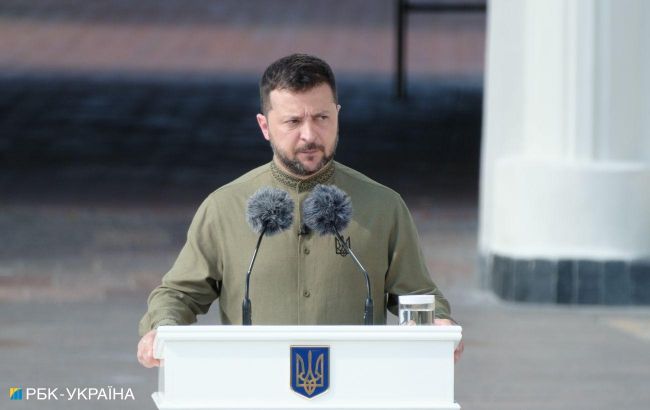 Ukrainian President Volodymyr Zelenskyy (Photo: RBC-Ukraine, Vitalii Nosach)
Ukrainian President Volodymyr Zelenskyy will visit Canada by the end of the week, marking his first visit to the country since the full-scale Russian invasion, according to CBC.
The President is expected to visit Ottawa and Toronto, Canada, during his trip.
There was anticipated that:
President of the United States, Joe Biden, will meet with Volodymyr Zelenskyy at the White House on Thursday, September 21.
President Volodymyr Zelenskyy will address the Canadian Parliament in Ottawa on Friday, September 22, after which he will head to Toronto.
The trip has not been officially announced, and Canadian and Ukrainian officials have refrained from commenting. However, security preparations have been ongoing in Canada for several days.
Canada's support for Ukraine
In the early stages of the full-scale Russian terrorist invasion, President Zelenskyy delivered a virtual address to the Canadian Parliament.
Canadian Prime Minister Justin Trudeau has visited Kyiv twice. The leaders of both countries met face-to-face at the NATO summit in Vilnius. During that meeting, President Volodymyr Zelenskyy and Prime Minister Trudeau discussed providing Ukraine with long-term security guarantees while awaiting entry into the Western military alliance.
The security guarantees from Canada will be discussed during the summer.
Zelenskyy is expected to request additional military support during his visit to Ottawa.
Beyond Canada
On September 19, President Volodymyr Zelenskyy arrived in the United States to participate in the debates of the 78th session of the United Nations General Assembly in New York.
For more details on the visit to Washington - in the RBC-Ukraine article titled "Zelenskyy in the U.S.: Trip's agenda and ATACMS for Ukraine."