Zelenskyy thanks Security Service for 'returning war' to Russia, hinting at damaged Russian ship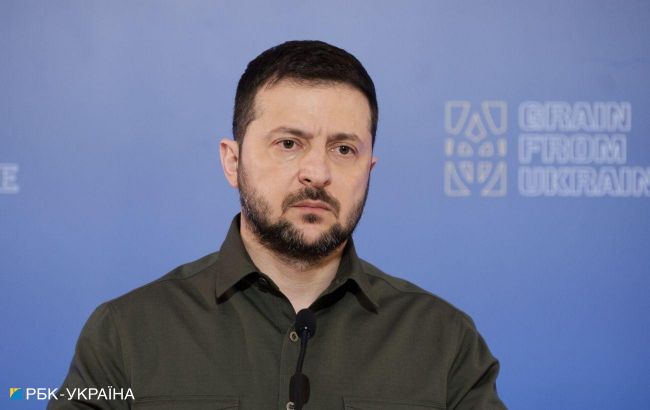 President of Ukraine Volodymyr Zelenskyy (Photo: Vitalii Nosach- RBC-Ukraine)
Ukrainian President Volodymyr Zelenskyy today, on August 4th, listened to a report from the head of the Security Service of Ukraine (SSU), Vasyl Maliuk. He thanked the security agency for pushing the war back into Russia, according to the statement of the Ukrainian President on Facebook.
"Today there was also a report bt SSU Chief Maliuk. I will not voice the content," the statement says.
The President noted that everyone is grateful to the Security Service of Ukraine for "returning the war to the aggressor state."
"What you bring to the world, you end up with it yourself," the President added.
Attack of maritime drones on Novorossiysk
On the night of August 4th, news emerged about an attack by maritime drones on the port city of Novorossiysk. Initially, explosions were heard around one o'clock in the area of South Ozereevka. Later, a series of explosions occurred in Miskhako.
The Russian Ministry of Defense acknowledged the attack, but as usual, claimed it had been "repelled." After a while, footage emerged on the internet showing a damaged ship.
Sources from the SSU confirmed a special operation in the Novorossiysk bay, as a result of which the landing ship "Olenegorsky Gornyak" was damaged.
According to satellite images, Russian occupiers managed to bring the drone-damaged ship "Olenegorsky Gornyak" to the port.