Zelenskyy stated Ukraine's agreement with US on security guarantees should resemble the Israeli model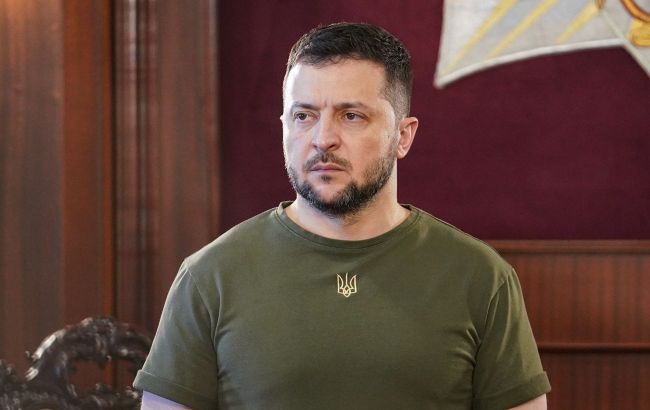 Ukrainian President Volodymyr Zelenskyy (photo: Getty Images)
A bilateral agreement with the United States on Ukraine's security guarantees should resemble the Israeli model. It should cover arms, sanctions, and finances, though the specifics may vary with each country, states President Volodymyr Zelenskyy in an interview with "1+1."
"There (in these security guarantee agreements) should be provisions covering sanctions, arms, finances, air defense, and aircraft - it's a comprehensive menu, but each client, so to speak, has its own specific requirements. With the United States, it will be a more robust bilateral agreement, and with the UK, it will be a strong one. Some nations may not possess weaponry but have financial leverage and the potential for severe sanctions in the event of aggression," he stated.
Zelenskyy emphasized that the agreement with the United States could resemble the Israeli model of security guarantees provided by Americans.
"With the United States, we will likely adopt such a model - akin to the Israeli approach, where we would have access to weapons, technology, training, financial support, and more. It's somewhat akin to the Israeli model but adapted to Ukraine's unique circumstances," he explained.
The President assured that in the event of a change in leadership in the United States, the agreement would continue to be effective, as it must be ratified by Congress, and in European countries, it would require approval from their respective parliaments.
Zelenskyy added that Ukraine is not abandoning its NATO aspirations, and the security guarantees will operate along Ukraine's path towards the Alliance.
Security guarantees for Ukraine
During the NATO summit, leaders of the G7 countries agreed to a declaration on security guarantees for Ukraine. This declaration entails long-term support in the fields of security and economy.
Zelenskyy noted that the new security guarantees outlined in the declaration will be expanded through bilateral agreements with partners. Any country can join in supporting Ukraine.