Zelenskyy spoke about production of Ukrainian weapons: Missiles, drones and more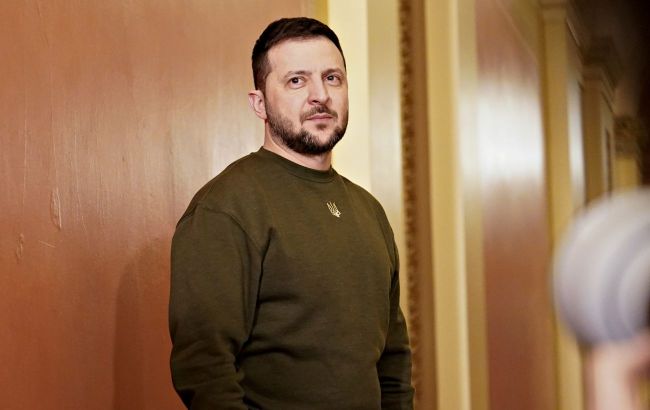 Ukrainian President Volodymyr Zelenskyy (Photo: Getty Images)
During the war, Ukraine is manufacturing its own weapons. This includes drones, missiles, projectiles, and anti-tank missile systems, says President Volodymyr Zelenskyy in a congratulatory speech on Ukraine's Independence Day.
In his speech, the head of state thanked Ukrainians "who may not be talked about in the news, whose names are known to few, but whose work is evident to all." This refers to the weapon manufacturers.
"Our rockets. Ukrainian projectiles. Our cannons. Ukrainian drones: Leleka, Furia. Maritime drones: Neptun, Korsar, Stuhna. We produce all of this. Ukrainians produce all of this. And when we take pride in sinking the flagship of the enemy fleet - the cruiser Moskva, when we celebrate hits on the Crimean Bridge, then we also thank those who are not mentioned now, whose names you can't say but about whom books will be written in the future. Movies will surely be made," the president said.
Zelenskyy also expressed gratitude to those awarded classified decrees and recognized those carrying out the most complex operations.
Ukrainian maritime drones
Recently, the head of the SSU, Vasyl Maliuk, confirmed that Ukraine had attacked the Crimean Bridge and Russian ships in the Black Sea with domestically produced maritime drones. These unmanned aerial vehicles are a unique development by the SSU and civilian engineers.
Maliuk revealed that the production of maritime drones is located on Ukrainian territory, but the facilities are underground.