Zelenskyy signed the law on E-stamps for excise tax on cigarettes and alcohol: details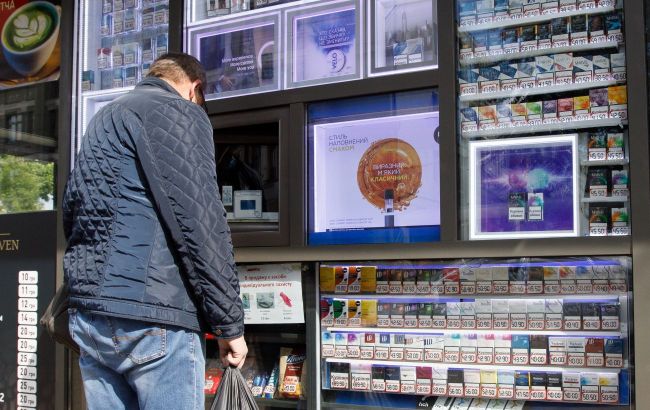 E-stamps of excise tax on cigarettes and alcohol will be introduced on January 1, 2026 (Photo: RBC-Ukraine, Vitalii Nosach)
President of Ukraine Volodymyr Zelenskyy has signed a law providing for the introduction of an electronic excise tax stamp starting from January 1, 2026, regarding draft law No. 8287 on the Verkhovna Rada's website.
The law aims to transfer the accounting of alcohol, tobacco products, and liquids for electronic cigarettes to electronic format and simplify it.
Key points of the law:
The e-mark will enable:
To track the movement of alcohol, tobacco products, and liquids for electronic cigarettes from the manufacturer/importer to the end consumer.
To monitor the completeness and timely payment of excise tax for such goods.
To identify products and verify the legality of the origin of the goods for every citizen
The creation of an electronic system for the circulation of excisable goods will facilitate electronic interaction between state authorities and economic entities:
The cumbersome process of ordering paper excise tax stamps will become a thing of the past.
The system will calculate and issue an invoice to pay the excise tax part for the ordered stamps during the ordering process.
Cigarette consumption in Ukraine
According to the Kyiv International Institute of Sociology data, smoking prevalence has significantly changed since the start of the full-scale war. 42.3% reported that the war did not affect the intensity of their tobacco or nicotine consumption; 40.2% stated that they started using slightly more or significantly more tobacco or nicotine; 12.6% reported that they consumed less or seriously less.
According to the audit company KPMG, Ukraine is the second-largest European market regarding the level of illicit cigarette trade, second only to France. According to the report, in 2022, the level of illegal cigarette trade in Ukraine was estimated at 19.9%, resulting in budget losses of 636 million euros.