Zelenskyy says UN is a dead end, identifies the cause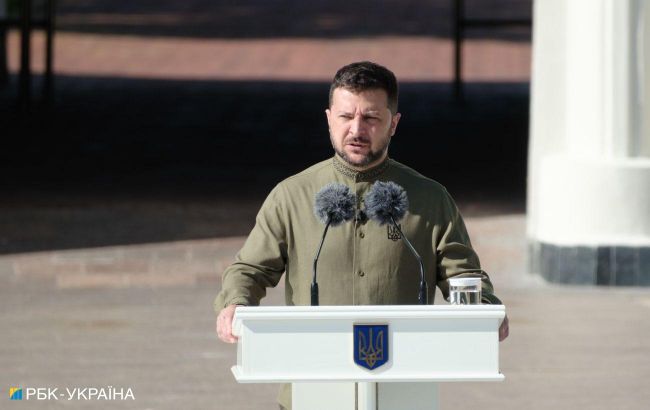 President of Ukraine Volodymyr Zelenskyy (Vitalii Nosach, RBC-Ukraine)
The veto power that has pushed the United Nations to a dead end due to the Russian Federation needs to be reformed. This will help restore the strength of the UN Charter, as President of Ukraine Volodymyr Zelenskyy says in his address to the United Nations Security Council.
"The resolutions of the General Assembly confirm the fact that the only source of this war is Russia. However, this has not changed anything for Russia in the UN. But similar situations have changed everything for the UN. We must acknowledge that the organization is in a dead end regarding aggressions," the President stated, adding that today, humanity no longer relies on the UN when it comes to protecting the sovereign borders of nations.
According to Zelenskyy, world leaders are looking for new platforms or alliances to reduce the catastrophic amount of problems facing rhetoric, not solutions within the UN walls.
The veto power in the hands of the aggressor
"Everyone in the world sees that the UN is ineffective. In this seat at the Security Council, Russia occupies illegally through sideline manipulations after the dissolution of the Soviet Union, there are liers whose job is to justify Russia's aggression and genocide," Zelenskyy noted. "The aggressor's veto power is what has pushed the UN into a dead end."
The need for veto reform
"In recent days, the word 'inequality' has been heard very often at the General Assembly. Different nations talk about inequality - both those who are bigger and those who are smaller. It is precisely inequality that makes the UN ineffective," the President said.
According to Zelenskyy, years of discussions and projects for UN reform must become a process of UN reform.
"And it should not only be about representation here in the Security Council. The use of the veto right is what needs reform, and this can be a key reform. It's what restores the power of the UN Charter," emphasized Zelenskyy.
What's next?
As reported by CBC, tomorrow, September 21, Zelenskyy will meet with his American counterpart, Joe Biden. The latter will announce a new package of military aid to Ukraine.
On September 22, the President of Ukraine will address the Canadian Parliament in Ottawa. After that, he will head to Toronto.