Zelenskyy's proposals for restoring e-declarations text revealed in Parliament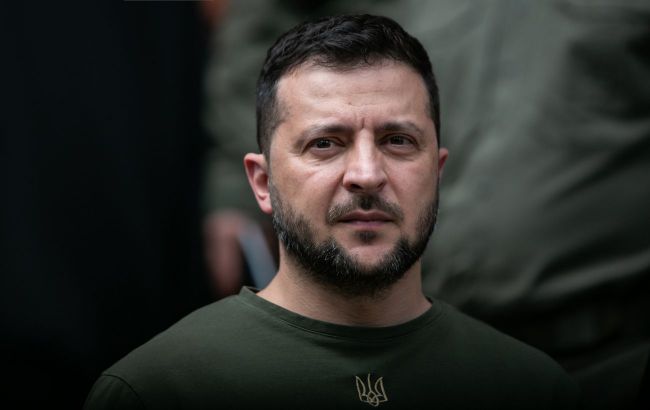 President of Ukraine Volodymyr Zelenskyy (Photo: Getty Images)
Today, September 12, a proposal from President Volodymyr Zelenskyy regarding the vetoed bill on electronic declaration has appeared on the website of the Ukrainian Parliament.
The document with proposals has been published on the parliament's website. In it, the President stated that he could not agree with the proposed approach that does not ensure open access to the register of declarations of officials and deputies.
In particular, the President proposed:
To establish that until the end or cancellation of martial law, the National Agency on Corruption Prevention (NACP) provides round-the-clock access to the register.

Declarations of servicemen of the State Border Guard Service, the State Service of Special Communications and Information Protection of Ukraine, the State Guard, the Armed Forces of Ukraine, and other military formations, as well as wounded, captives, peacekeepers, and individuals on temporarily occupied territories, will not be displayed in the open register.

Exceptions will not apply to servicemen in ministerial positions and their deputies, heads of central and local executive authorities, their deputies, employees of ministry apparatuses, justice system entities, who are part of military medical commissions, flight medical commissions, and officials in territorial recruitment and social support centers dealing with the preparation, organization, and procurement of defense-related goods, works, and services.

Declarations will be removed from open access by NACP based on a letter from the head or deputy head of the state body where the declarant serves or works.

Starting from the day following the end or cancellation of martial law, NACP ensures open access to declarations.

Access to the register of declarations should be opened no later than 60 days from the date of the law coming into force.
Bill on e-declarations
On September 5th, the deputies of the Ukrainian Parliament supported the resumption of electronic declaration in Ukraine, which had been suspended due to the full-scale aggression by Russia.
However, the parliamentarians refused to approve an amendment to the bill that would have provided for the immediate opening of the declaration register.
The bill stipulates that e-declarations will not be public for another year. However, each official can request the NACP to make their declaration public.
Servant of the People party explains the decision to keep the register closed for now due to requests from declarants from local communities living in the conflict zone.
Nevertheless, this decision has sparked outrage both in society and among anti-corruption organizations. A petition on the president's website calling for the veto of this bill garnered the necessary number of signatures within a few hours. The president of Ukraine and the European Parliament called on him to veto the bill.
It should be noted that, as previously reported by RBC-Ukraine's sources, the head of state could veto the bill on e-declaration, which he had already done that day.