Zelenskyy reveals how many F-16s Ukraine needs to 'dominate the sky'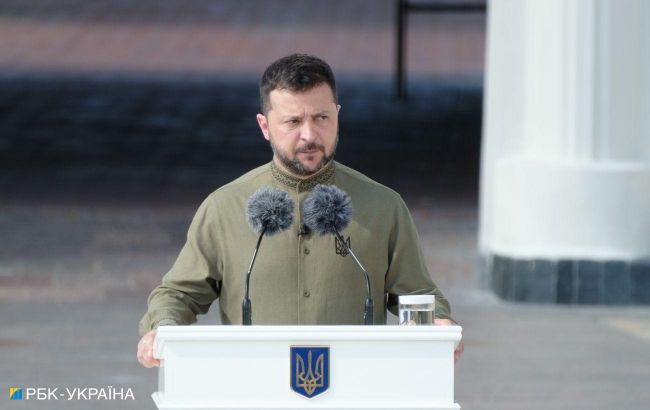 Photo: Volodymyr Zelenskyy, President of Ukraine (Vitalii Nosach/RBC-Ukraine)
Ukraine needs approximately 160 modern fighters to have a powerful air force that can dominate the skies, says President of Ukraine Volodymyr Zelenskyy in an interview with RTP.
According to the President, Ukraine needs another hundred fighters in addition to the promised 50-60 aircraft that will be put into operation at the beginning of 2024.
"In total, we need about 160 fighters to have a powerful air force that will not allow Russia to dominate the sky," explained Volodymyr Zelenskyy.
The President noted that the issue of transferring fighters is quite complex, as it requires training pilots and engineers, as well as a large amount of specialized technical maintenance.
At the same time, the latest aircraft, as the country's leader explained, are necessary for the defense and protection of the civilian population, not for a counteroffensive.
"We are fighting with Russia, we are fighting for our Ukrainian land, against the invasive policy of the Russian Federation. We need fighters solely to defend ourselves. To defend our land, our sea, our sky," Zelenskyy stated and added that the aircraft would also help in deblocking the Black Sea.
F-16s for Ukraine
Several European countries, as part of an aviation coalition, have agreed to train Ukrainian pilots on F-16 fighters. The United States, on their part, has confirmed the commencement of training in October at the National Guard base in Arizona.
After the President's visit to Europe, it became known about agreements regarding the transfer of F-16s. This involves assistance from the Netherlands, Denmark, and Norway, which are willing to transfer at least 61 fighters.