Zelenskyy reveals decision on officials who 'don't think about Ukraine'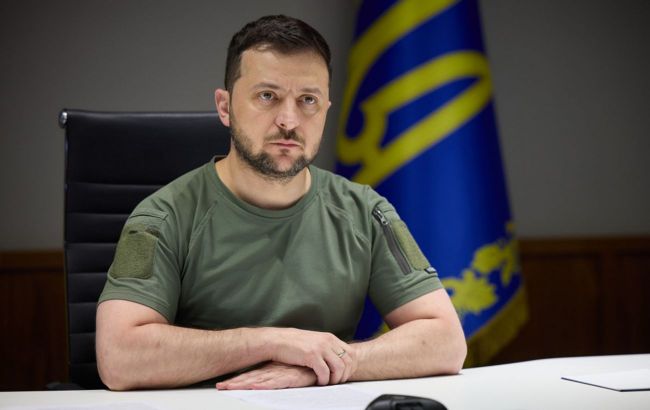 President of Ukraine Volodymyr Zelenskyy (Photo: president.gov.ua)
Next week, meetings will be held to discuss legislative decisions aimed at safeguarding the country from officials who do not prioritize the Ukrainian state, even though they work within the government system, according to a video address of President of Ukraine Volodymyr Zelenskyy.
We are already preparing for the next week. There will be some special internal political meetings. They are already scheduled. Regarding legislative decisions. Something that will definitely protect our state from all those who are trying to weaken it, who, unfortunately, do not think about Ukraine, even though they hold positions in the state system. The strength of Ukraine has no alternative," emphasized the President.
As reported earlier this month, Zelenskyy stated that every individual in Ukraine had one task: to increase the potential of Ukrainian state on the front and weaken everything that the Russians attempted to press upon Ukrainian soldiers.
Scandals in the territorial recruitment and social support center
In recent weeks, Ukraine has witnessed high-profile scandals related to the leadership of military enlistment offices. Journalists uncovered a villa in Spain and luxury cars belonging to the head of the territorial center for conscription of the Odesa region, Yevhen Borysov.
Previously, it was reported that military personnel in the Dnipropetrovsk region were suspected of unlawful enrichment, as during the full-scale war, one of them registered several cars and two apartments in Dnipro in his father's name.
On Friday, August 18th, President of Ukraine Volodymyr Zelenskyy adopted a decision of the National Security and Defense Council to dismiss all heads of regional military recruitment offices.