Zelenskyy reacts to NYT article on Kostyantynivka: Investigation continues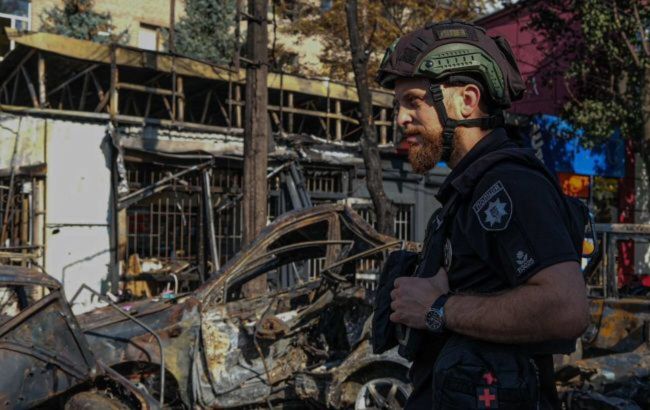 Shelling of Kostiantynivka, the Donetsk region, on 6 September (Photo: t.me/mvs_ukraine)
The investigation into the market shelling in Kostyantynivka, the Donetsk region, on Wednesday, September 6, is ongoing. It is essential to remember that Russia invaded Ukraine and inflicted strikes on the civilian population.
This is how Mykhailo Podolyak, an Advisor to the Head of the Office of the President of Ukraine, commented on a recent publication by The New York Times (NYT).
"Undoubtedly, the appearance of publications in foreign media casting doubt on Russia's involvement in the strike on Kostyantynivka leads to the growth of conspiracy theories and will require additional legal assessment by law enforcement agencies. Society will definitely receive an answer to the question of what exactly happened in Kostyantynivka," he stated.
According to Podolyak, law enforcement agencies are, by default, conducting a thorough and detailed investigation into each incident within the framework of documenting and recording Russian military crimes, including examining the circumstances of the strike on Kostyantynivka.
"In any case, the legal truth will be established," he emphasized.
Podoliak also reminded that it should not be forgotten that Russia initiated the invasion of Ukraine, and Russia is responsible for bringing war to Ukraine.
"Russia regularly conducts massive rocket, bomb, and drone strikes on civilian infrastructure and the civilian population. On the other hand, Ukraine is exclusively engaged in defensive actions to protect itself and its territory," he added.
What NYT wrote
In the article, journalists refer to the attack on Kostyantynivka in the Donetsk region as nothing less than a "tragic accident," supposedly resulting from the impact of a Ukrainian air defense system missile fired from a "Buk" launcher.
Shelling of Kostyantynivka, the Donetsk region
On the afternoon of September 6, Russian occupiers shelled the Central Market of Kostyantynivka in the Donetsk region. The market was crowded with people.
Almost immediately, news of casualties and many wounded individuals became known. On September 7, the Ministry of Internal Affairs of Ukraine clarified the number of casualties and injuries resulting from the strike on Kostyantynivka – 16 and 33, respectively. On September 8, it was announced that an additional four people were wounded, bringing the total to 37.