Zelenskyy reacts shelling of Kherson region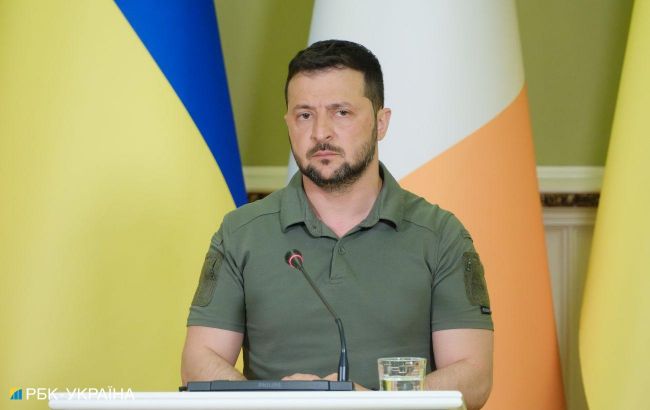 President of Ukraine Volodymyr Zelenskyy (photo: Vitalii Nosach, RBC-Ukraine)
Since the beginning of August 13, there have been 17 reports of shelling from the Kherson region, says President Volodymyr Zelenskyy in his address.
"In total, from the beginning of this day until six in the evening, there have been 17 reports of shelling from the Kherson region alone. And also from the Mykolaiv region, Zaporizhzhia, Donbas, Kharkiv region, and the border areas with Russia in the northeastern regions," he said.
According to Zelenskyy, there is not a single day when Russian aggression does not receive a response from the Armed Forces of Ukraine.
"Everywhere, our soldiers respond to the occupiers' terrorism. There is no day when Russian aggression does not meet our entirely justified response. Each destroyed invader, all the units of burned Russian equipment, fires instead of their headquarters and depots, the very telling smoke over the Crimean Bridge and beyond – all of this testifies that we will not leave any of Russia's crimes unanswered," he declared.
The President emphasized that every Ukrainian soldier has the opportunity to restore justice to Ukraine.
"And every one of our soldiers, who delivers results for Ukraine on the frontlines - along the entire stretch of the front from the Kharkiv to the Kherson regions - each of our soldiers has the power to bring justice back to Ukraine," he added.
Enemy shelling of Kherson and the region
Russian terrorists have been launching attacks on populated areas in the Kherson region since early morning today, resulting in numerous civilian casualties, including fatalities.
For detailed information on today's attacks by the hostile country on the territory of the Kherson region, read the article by RBC-Ukraine.