Zelenskyy proposes parliament to terminate consular agreement with Russia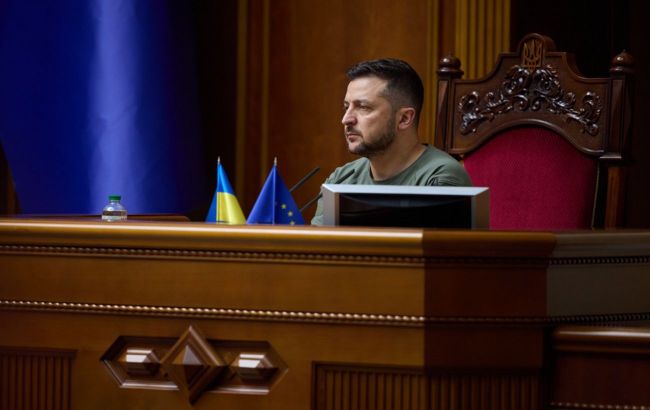 President of Ukraine Volodymyr Zelenskyy (president.gov.ua)
President Volodymyr Zelenskyy proposed to the parliament to terminate the consular agreement between Ukraine and Russia. The corresponding bill has already been introduced to the Verkhovna Rada, according to the official website.
The text of the bill has not yet appeared on the parliament's website. Currently, the document has been submitted for consideration to the leadership of the Rada.
A consular agreement is a document that regulates consular relations between countries. The consular agreement between Ukraine and the Russian Federation was signed in January 1993 and came into effect in November 1995.
The agreement addressed issues such as the opening of consulates, the appointment, and accreditation of consular officials, as well as consular functions.
After the full-scale invasion of the Russian army, Ukraine broke diplomatic relations with Russia.
As a result of the diplomatic break, both sides were left without direct diplomatic communication. Diplomatic relations between the two countries are now conducted through the mediation of third parties. Furthermore, Ukrainian and Russian diplomats in Ukraine and Russia have ceased their activities.