Zelenskyy on Russia downing flight MH17 anniversary: tragedy will not be forgotten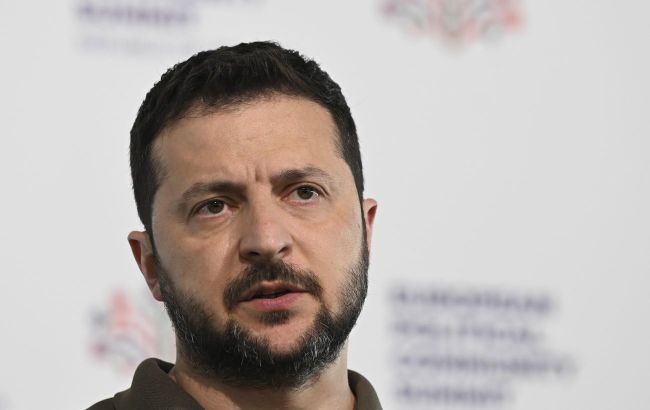 President of Ukraine Volodymyr Zelenskyy (Getty Images)
Today, Ukraine commemorates the victims of the Malaysia Airlines Flight MH17 tragedy, an incident that will never be forgotten. The catastrophe caused by Russia, an aggressor nation, remains etched in the collective memory, wrote Ukrainian President Volodymyr Zelenskyy on his Twitter page.
"Our thoughts and our hearts are with the families and loved ones of each and every one of the 298 victims. This tragedy caused by the aggressor will never be forgotten. The occupier state, the terrorist state, will fully answer for all crimes committed in Ukraine," Zelenskyy wrote.
Ukrainian Foreign Minister Dmitry Kuleba also spoke out about the tragedy.
"Russia shot down the MH17 nine years ago, killing all 298 people aboard. It lied about the tragedy for years, trying to dodge accountability, until the Dutch trial stated the truth. We mourn the MH17 victims and reiterate: accountability for Russian crimes is inevitable," he wrote.
The MH17 catastrophe
On July 17, 2014, a passenger liner of MH17 flight, traveling from Amsterdam to Kuala Lumpur, was shot down in the skies over Donbas. The disaster resulted in the loss of 298 lives.
According to investigations, the plane was downed by a missile launched from a Buk anti-aircraft missile system belonging to the 53rd Anti-Aircraft Missile Brigade of the Russian Federation. The Russians had transported the missile system into Ukraine, where separatists and fighters of the so-called DPR (Donetsk people's republic) used it in combat against Ukrainian forces.
In November 2022, the Hague court made its verdict regarding the MH17 case, sentencing Girkin, Dubinsky, and Kharchenko to life imprisonment.