Zelenskyy on Putin's abhorrent statement: He is the second king of antisemitism after Hitler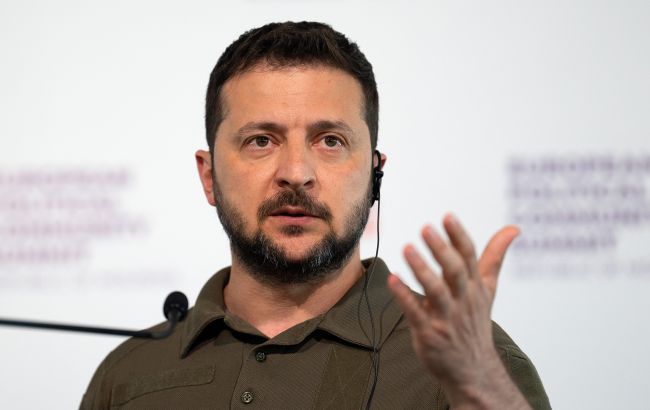 President of Ukraine Volodymyr Zelenskyy (Photo: Getty Images)
In an interview with BBC, Ukrainian President Volodymyr Zelenskyy called Putin 'the second king of antisemitism after Hitler'.
Putin's statement
At the St. Petersburg Economic Forum, the Russian dictator stated that his "Jewish friends" call Zelenskyy a "disgrace to Jewish people".
Zelensky's reaction
The President of Ukraine has Jewish roots. He lost many of his relatives during the Holocaust, including his grandfather.
A journalist noted that Putin's comment caught Zelenskyy off guard. According to him, the President took a deep breath, lowered his head, and after a few seconds said that he was unsure how to respond to the question.
"It's like he (Putin - Ed.) does not fully understand his words. Apologies, but it's like he is the second king of antisemitism after Hitler. This is a president speaking. A civilized world cannot speak that way. But it was important for me to hear the reaction of the world and I am grateful for the support," said Zelenskyy.
World's reaction
World politicians and leaders have expressed their support for Zelenskyy.
In particular, the Chief Rabbi of Ukraine, Moshe Reuven Azman, stated that he is proud of the President of Ukraine for not abandoning his people and demonstrating extraordinary courage. According to him, the entire Jewish community of Ukraine and the free world support Zelensky.
Earlier, Pope Francis compared events in Ukraine to a Nazi operation that killed about two million people, mostly Jews, during World War II. At the same time, the pontiff again forgot to mention Russia.