Zelenskyy on plane crash in Zhytomyr region - All circumstances will undergo investigation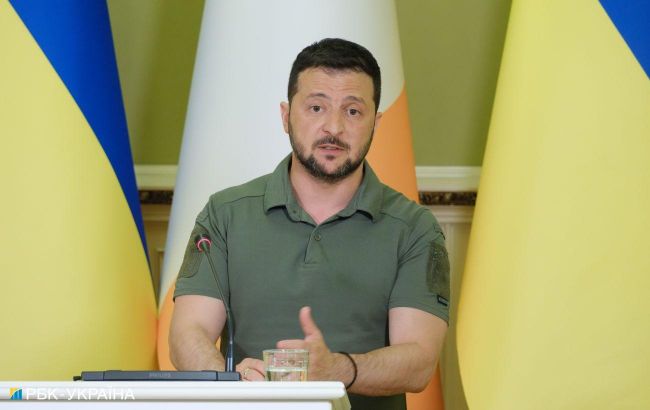 Ukrainian President Volodymyr Zelenskyy (photo: Vitalii Nosach, RBC-Ukraine)
President Zelenskyy responded to the plane crash in the Zhytomyr region and the death of Ukrainian pilots, according to the statement of the Head of State.
"Yesterday, a catastrophe occurred in the sky over the Zhytomyr region. Three pilots lost their lives, including Andrii Pilshchykov, call sign 'Juice.' He was a Ukrainian officer, one of those who provided significant assistance to our state. Very significant! My condolences to their families and loved ones, to everyone who knew these young men," he stated.
The President noted that the investigation into the incident is ongoing.
"It's too early to discuss details. Of course, all circumstances will be investigated. Ukraine will never forget those who defended our skies," he added.
Aircraft crash in Zhytomyr region
On August 25, on the eve of Ukraine's Aviation Day, two L-39 aircraft collided in the sky near Zhytomyr while performing a combat mission. As a result of the aviation disaster, three pilots, including "Juice," lost their lives.
For more details about "Juice," read the article by RBC-Ukraine.