Zelenskyy on 12th sanctions package against Russia: It must be stronger than previous ones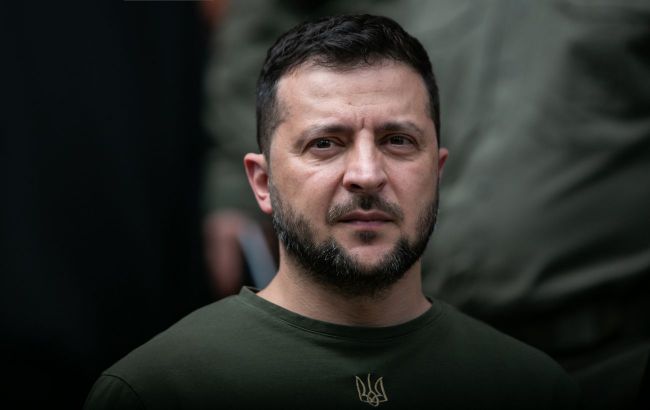 President of Ukraine Volodymyr Zelenskyy (Getty Images)
President Volodymyr Zelenskyy believes that the European Union and other Ukraine partners need to work on preventing Russia from bypassing imposed sanctions, according to his statement at the European Council meeting.
"I thank you for the sanctions pressure on Russia. Each of the adopted packages of sanctions is indeed necessary. The key issue now is to make all sanctions work to their fullest extent, and Russia won't be able to bypass them. We see that this has become one of the top tasks for the Kremlin - manipulating sanctions, mitigating their impact," he said.
Zelenskyy says that Ukraine and its partners should strengthen joint efforts against all facilitators of Russia in bypassing sanctions, especially in Europe and other regions around the world.
He notes that a new 12th package of EU sanctions is currently being discussed.
"We should take into account the experience of all previous packages. The strength of this new step of EU sanctions should be greater than the previous ones. It is important to focus also on the price cap for Russian oil – it is evident that it is not working as effectively as expected. We need to lower the cap and strengthen the mechanisms to ensure its implementation. I call on you to work together with our partners, with all of us and all the partners in the G7 and G20," he concluded.
Sanctions against Russia
Since the beginning of Russia's full-scale invasion of Ukraine, the EU has imposed 11 packages of sanctions. These include a ban on the import of Russian oil, the disconnection of several Russian banks from the SWIFT system, and numerous export restrictions.
In the summer, Zelenskyy called on the EU to work on the 12th package of sanctions against Russia. Kyiv continues to advocate for sanctions against Rosatom, a Russian state nuclear energy company.
The European Union is set to begin consultations with member states on a new package of sanctions in the coming days.