Zelenskyy met with Prime Minister of the Netherlands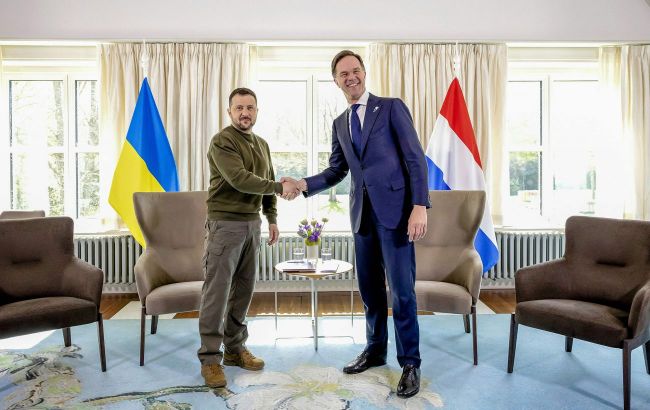 President of Ukraine Volodymyr Zelenskyy and Prime Minister of the Netherlands Mark Rutte (Getty Images)
Ukrainian President Volodymyr Zelenskyy arrived in the Netherlands on August 20th. The head of state has already met with the Prime Minister of the Netherlands, Mark Rutte, according to Rutte's Twitter.
"Welcome back to the Netherlands, President Zelenskyy," the Prime Minister wrote.
Rutte also added a photo from the meeting.
Photo: Zelenskyy and Rutte in the Netherlands (twitter.com/MinPress)
On Sunday, August 20, Zelenskyy and the First Lady arrived in the Netherlands for a working visit. The main issue of Zelenskyy's trip will be the supply of F-16 aircraft to Ukraine.
In the Netherlands, the President also plans to discuss the Peace Formula, the Global Peace Summit that Ukraine intends to hold by the end of the year, as well as holding Russia accountable.
Yesterday, the President and his wife visited Sweden. During the visit, the President held a series of meetings, including with the Prime Minister, parliamentarians, and the royal family.