Zelenskyy: I'm not going to convince Biden that Ukraine should be in NATO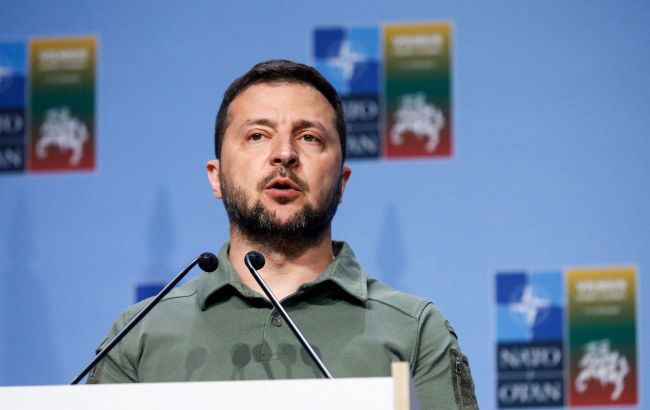 President of Ukraine Volodymyr Zelenskyy (Getty Images)
President Volodymyr Zelenskyy has said during a press conference with NATO Secretary General Jens Stoltenberg that he will not try to convince American leader Joe Biden about the importance of Ukraine's accession to NATO. According to him, the arguments should be mutual.
"I am grateful to Biden and Congress for being leaders in helping Ukraine. I am not going to try and find arguments to convince Biden to see us in NATO. I believe that these arguments should be mutual because it is a matter of security. I believe that we need NATO no less than vice versa. I believe this is absolutely fair. I am confident that Ukraine will be in NATO after the war," he said.
Zelensky added that Ukraine still needs long-range weaponry, so this issue will be discussed further.
"As for other weapons, we need long-range weaponry. This deficit is still there, and I will be raising this issue," said the president.
Zelenskyy criticizes NATO
At the NATO summit in Vilnius, allies adopted a communiqué that outlined their vision of Ukraine's accession to NATO. However, Ukraine has not received clear conditions and a timetable for joining the Alliance.
President Volodymyr Zelenskyy criticized NATO for its indecisiveness regarding Ukraine due to the absence of clear accession terms.
According to the media reports, such rhetoric from the Ukrainian leader did not sit well with the US presidential administration. Note that Zelenskyy has not yet met with Biden in Vilnius.
RBC-Ukraine is closely following the second day of the NATO summit in Vilnius.