Zelenskyy held his first meeting after returning from business trip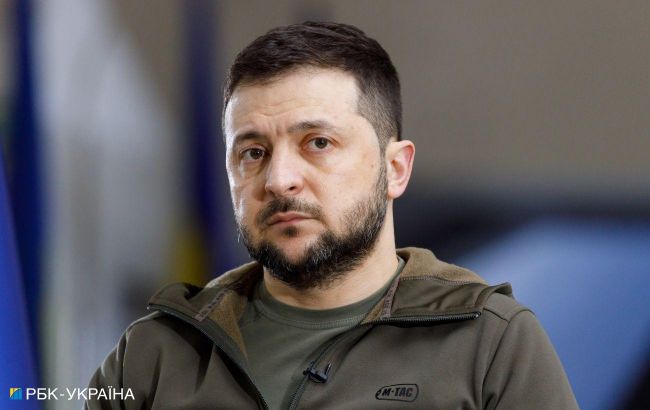 Ukrainian President Volodymyr Zelenskyy (Photo: RBC-Ukraine, Vitalii Nosach)
Ukrainian President Volodymyr Zelenskyy held his first Meeting of the Staff of the Supreme Commander-in-Chief since returning from an extended trip.
During the meeting, Commander-in-Chief of the Armed Forces of Ukraine, General Valerii Zaluzhnyi, and the Chief of the Defense Intelligence of Ukraine, Kyrylo Budanov, briefed on the operational situation on the frontlines and the enemy's plans.
Commander of the Army of the Armed Forces of Ukraine, Oleksandr Syrskii, and the commander of the Tavria Operational Strategic Group, Oleksandr Tarnavsky, provided updates on the progress of specific offensive and defensive operations in their areas. The Minister of Defense, Rustem Umeryov, reported on frontline supply matters.
Additionally, the Minister of Strategic Industries, Oleksandr Kamyshin, delivered a comprehensive report on the measures taken by the Ministry to increase domestic production of weaponry, particularly drones.
Furthermore, the Head of the Foreign Intelligence Service, Oleksandr Lytvynenko, briefed on the current state of affairs in the Russian army and the prospects for developing the Russian military-industrial complex (MIC).
Frontline situation
Ukrainian forces continue to hold back enemy advances on the Avdiivka and Mariupol fronts.
Meanwhile, Ukrainian forces continue to conduct offensive operations on the Melitopol and Bakhmut fronts.
According to a report from the Institute for the Study of War, Ukrainian troops have liberated an additional two square kilometers of territory on the Bakhmut front.