Zelenskyy: Every Kakhovka HPP death indicts global bodies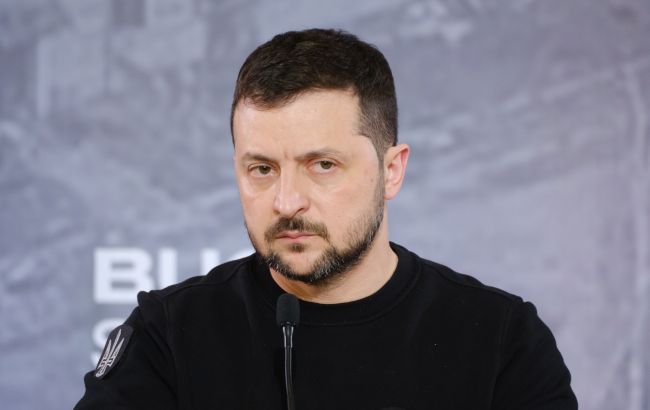 Ukrainian President Volodymyr Zelenskyy (Vitaliy Nosach, RBC-Ukraine)
Everyone who died due to the Russian blow up of the Kakhovka Hydroelectric Power Plant is a condemnation of all international organizations.
This was announced by President Volodymyr Zelenskyy in his video message.
"Each person who dies there is a verdict on the existing international architecture and international organizations that have forgotten how to save lives. If there is no international organization in the area of this disaster now, it means that it does not exist at all, that it is incapable of functioning. All the relevant appeals from Ukraine and our government are in place," said Zelenskyy.
He stated that what is needed right now is a clear and swift global response to the unfolding events. It's impossible to ascertain exactly how many individuals in the temporarily occupied territory of the Kherson region may tragically lose their lives, as they are left there without drinking water, food, and medical assistance.
"Many world leaders, heads of state, governments, and interstate associations have expressed their support for Ukraine and clear condemnation of the Russian crime of ecocide. I am grateful for this principled approach!" said the President.
The head of state said that the focus now should be on rallying global attention to mitigate the consequences of yet another disaster caused by Russia, and to prevent further destructive activities by the occupiers.
"Our military and special services are saving people as much as they can, despite being under fire. However, large-scale efforts are needed. We need international organizations, such as the International Red Cross, to immediately join the rescue operation and assist people in the occupied part of the Kherson region," noted Zelensky.
Destruction of the Kakhovka HPP
As a reminder, Russian military deliberately blew up the Kakhovka hydroelectric power plant last night. Since yesterday morning, civilian evacuation efforts have been underway in the region. Due to the destruction of the Kakhovka HPP, over 16,000 people have ended up in the critical zone on the right bank of the Dnipro.
The danger from explosive objects has increased in the Kherson region, as enemy mines have ended up underwater and could be swept away by currents.