Zelenskyy discusses humanitarian aid to Ukraine with UAE President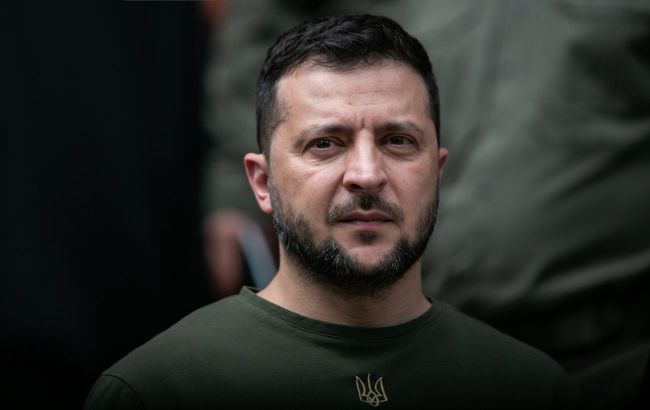 President of Ukraine Volodymyr Zelenskyy (Photo: Getty Images)
Ukrainian President Volodymyr Zelenskyy and his counterpart from the UAE, Mohamed bin Zayed Al Nahyan, held a telephone conversation. One of the topics of the conversation was humanitarian aid to Ukraine, according to the head of the Ukrainian state.
"I am grateful to the UAE for participating in the Peace Formula meeting in Jeddah and for its willingness to send a representative to Malta, as well as for its humanitarian medical and energy aid to Ukraine," he wrote.
Zelenskyy informed about the humanitarian Grain from Ukraine program and invited the United Arab Emirates to the second summit, which will take place soon.
In addition, the state leaders discussed the situation in the Middle East.
"I underscored the importance of protecting civilians as well as ensuring the uninterrupted work of humanitarian corridors," Zelenskyy stated.
It was previously reported that the UAE had handed over nearly 1,500 generators to Ukraine as part of a joint humanitarian support program.
Ukrainian Peace Formula
During his speech at the G20 summit in November of last year, Ukrainian President Volodymyr Zelenskyy proposed the Peace Formula for the first time to stop Russia's full-scale invasion. It included 10 points.
The Formula has already been supported by the United Kingdom, the United States, Canada, Japan, Germany, France, Italy, Portugal, Poland, Finland, and the Baltic countries.
In addition, 63 countries at the ambassadorial level have already joined the discussion of the implementation of the Ukrainian Peace Formula.
Previous talks on the Peace Formula took place in Copenhagen and Jeddah. Foreign media, citing sources, reported that the third meeting of ambassadors on the Peace Formula was supposed to take place during the G20 summit.