Zelenskyy criticizes Kyiv's authorities again: 'Almost nothing has been done'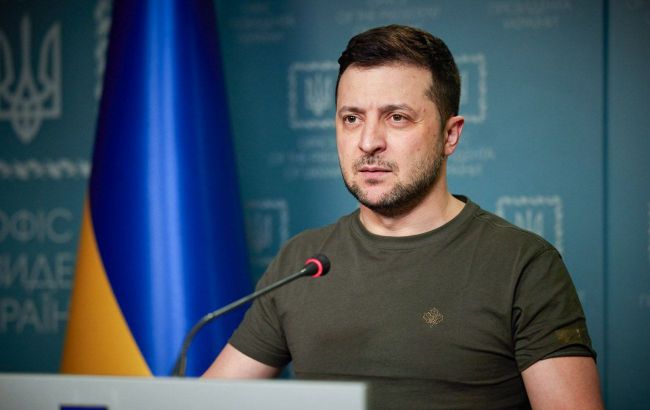 President of Ukraine Volodymyr Zelenskyy (Photo: president.gov.ua)
The military command and local authorities in Kyiv have done almost nothing to ensure that Ukrainian military personnel can undergo medical treatment in civilian hospitals. Instead, this task has been accomplished 100% in the Volyn region, according to a video address of President of Ukraine Volodymyr Zelenskyy.
The President emphasizes that everything related to fitness or unfitness for military service should be extremely clear. According to the head of state, individuals should understand how they can contribute to defense, and military units should "have clarity on whom will be joining them."
Zelenskyy states that in order to achieve maximum clarity on this issue, it is necessary to undergo the digitization process of the military medical commission's (MMC's) work.
"No more queues. No more wandering around to find or sign the right paper. All this can be ensured electronically and by the presence of the necessary military personnel at the place where the military medical commission takes place if it is in a civilian medical institution," explained the president.
The head of state notes that government officials will complete all the work related to digitization, after which full accessibility will be needed in all regions of the civilian medical system for undergoing the MMC.
"Some regions, for example, Volyn, have ensured this one hundred percent. And another example ia that in Kyiv, almost nothing has been done to allow people to undergo the MMC's in civilian medical institutions," he said.
The president emphasizes that in this case, military command, the medical sector, and all levels of authority must work actively to resolve this issue.
Why the MMCs are being reformed
A series of corruption scandals in military recruitment offices, the President of Ukraine initiated checks of territorial recruiting offices and military medical commissions.
According to him, law enforcement agencies uncovered a series of "disgusting abuses". Following this, a decision was made to reform the territorial recruitment and social support centers and MMCs.
Today, Zelenskyy held a meeting of the National Security and Defense Council regarding military medical commissions. He stated that decisions regarding the MMCs would be reviewed, and decisions would also be made regarding those who had left Ukraine with forged documents.
Furthermore, in Ukraine, plans are in place to digitize the MMCs to prevent corruption and simplify the procedure for undergoing the commission.