Military medical commissions, digitalization and more: Zelenskyy holds meeting of the National Security and Defense Council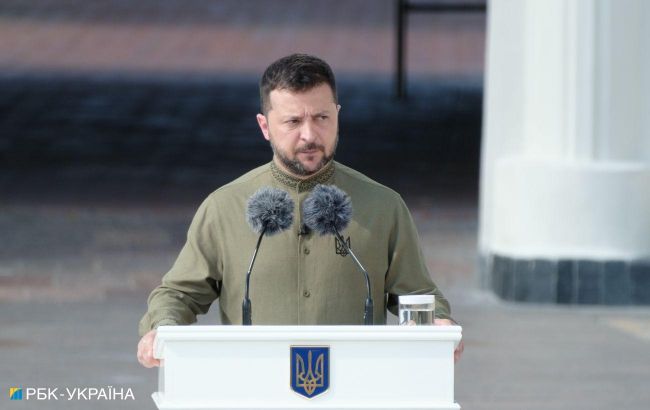 Photo: Volodymyr Zelenskyy, President of Ukraine (Vitalii Nosach, RBC-Ukraine)
President of Ukraine Volodymyr Zelenskyy chaired a meeting of the National Security and Defense Council to discuss the issue of military medical commissions. They discussed verification of decisions, digitalization of its work, and more, according to the Instagram page of President Volodymyr Zelenskyy.
"The topic is military medical commissions. The results of the inspection of the entire system of MMCs across the country. Reports on the violations detected. Steps to prevent any corruption in the field of military qualification commission," the President wrote.
What decisions have been made:
Verification of the validity of the decisions of the MMC
Comprehensive checks are expected to be carried out on those decisions of the Military Medical Commission on disability and unfitness for military service that have been made since the beginning of Russia's full-scale invasion and may be related to corruption violations. If the decision is found to be unjustified, the police will take over the case.
"Based on the results of the inspection, conclusions will be drawn regarding those persons who have traveled abroad on the basis of falsified decisions of the MMC since the beginning of the full-scale aggression," Volodymyr Zelenskyy added.
Expanding the system of military qualification commission to civilian medical institutions
It is planned to intensify the expansion of opportunities to undergo preliminary medical examinations in civilian medical institutions. There are regions that have provided one hundred percent of the expansion, but there are also those where the process is slowing down.
"In all regions of Ukraine, the full expansion of the work of the Military Medical Commission to civilian medical institutions must be ensured. The military command must fully cooperate with civilian doctors to resolve this issue," the President explained.
Digitalization of the work of the MMC
A decision has been made to complete the full digitalization of the entire work of the Military Medical Commission, which will help put an end to any queues.
Review of the system for determining fitness for military service
"To review the system of determining shelf life for military service in order to give commanders more opportunities to involve servicemen in performing tasks and to prevent manipulations with the concept of limited shelf life," the President wrote.