Zelenskyy comments on Prigozhin's plane crash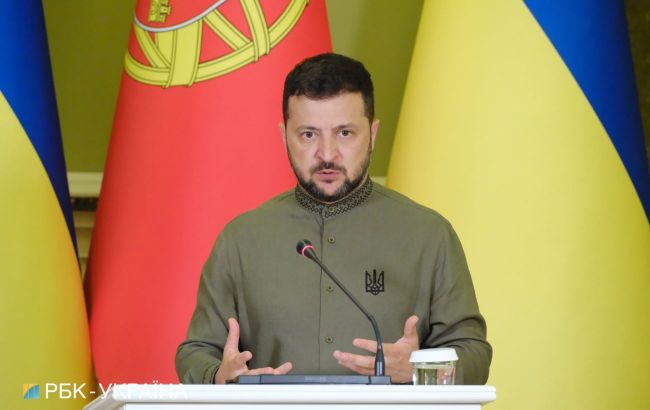 President of Ukraine Volodymyr Zelenskyy (Vitalii Nosach, RBC-Ukraine)
Ukraine was not involved in the plane crash in Russia, with Wagner Group chief Evgeny Prigozhin on board, along with the commanders of the Private Military Company (PMC), as Ukrainian President Volodymyr Zelenskyy said during a press conference with the leader of Portugal.
The head of state commented for the first time on yesterday's plane crash of Prigozhin's plane in the Tver region of Russia.
"When Ukraine spoke and appealed to the countries all over the world regarding aircraft, we did not mean this, we meant something completely different and sought support. Although, perhaps, in some sense, this will help as well. First of all, we have nothing to do with this situation, that's for sure. I think everyone understands who is involved," said Zelenskyy.
What is known about the crash
On Wednesday, August 23, a plane crashed on the territory of the Tver region, with reportedly 10 people on board. Later, it became known that the crash involved a business jet, and Rosaviatsiya reported that among the passengers of the plane was the leader of the Wagner Group leader Evgeny Prigozhin, and the leadership of the Private Military Company. Prigozhin's death in Russia has not been officially confirmed yet.
Russian state media also reported that rescuers found the remains of all 10 passengers of the plane. In Russia, there are various versions suggesting that the plane was destroyed by air defense systems, as well as a possible sabotage act.
For more information about the crash of the Wagner Group leader's plane, read the report on RBC-Ukraine.