Zelenskyy chairs high-level military meeting: counteroffensive, weapon supplies in focus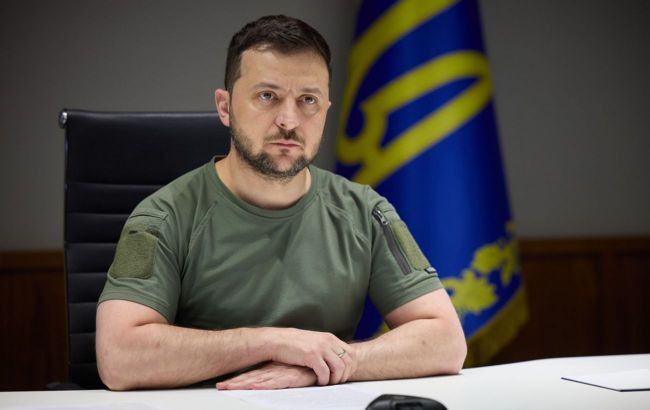 President of Ukraine Volodymyr Zelenskyy (president.gov.ua)
President of Ukraine Volodymyr Zelenskyy held a regular meeting of the Staff of the Supreme Commander-in-Chief, discussing the situation on the frontlines and weapon supplies.
During the meeting, the following issues were addressed:
The situation on the frontlines.
Advancement of Ukrainian forces.
New military aid packages and improvement of supply logistics.
Production rates of Ukrainian weaponry.
Zelenskyy listened to reports from commanders Valerii Zaluzhnyi, Oleksandr Syrskyi and Oleksandr Tarnavsky.
"New defense packages. Report by Minister (of Defense Oleksii) Reznikov. Modification of supply logistics - Deputy Prime Minister Kubrakov. Increase in domestic production, particularly notable results regarding UAVs. Expansion of repair capacities. Reports by Minister of Strategic Industries Kamyshin and Commander Gulyak," the president wrote on Telegram.
The participants also discussed the protection of nuclear power plants and the northern border, as well as the readiness of the Ukrainian forces to fulfill corresponding tasks.
According to the report by the Chief of the Defense Intelligence of Ukraine, Kyrylo Budanov, there is no threat of invasion from the Belarus side.