Zelenskyy announces significant reinforcement of Kherson defense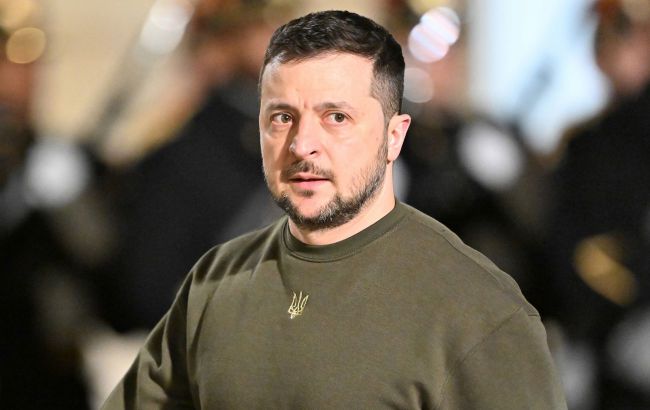 Photo: Volodymyr Zelenskyy, President of Ukraine (Getty Images)
After the decision to strengthen the defense capabilities of Kherson, the counter-battery capabilities, systems and means of air defense, radio-electronic warfare and more were strengthened, the President of Ukraine Volodymyr Zelenskyy declares.
The President announced the holding of a daily selector, during which he heard information about the situation on the fronts, the supply of ammunition and weapons, as well as intelligence reports.
Strengthening the defense of Kherson
He notes that Russian troops continue to attack Kherson, shelling civilian objects.
"The enemy continues to take revenge on free Kherson: it is shelling the city center without any military necessity. By the decision of the last Headquarters, we significantly strengthened the defense capabilities there in intelligence, counter-battery, radio-electronic warfare and anti-aircraft defense," Zelenskyy says.
The head of state also added that the implementation of such strengthening is being observed in Kherson.
Air attacks and air defense work
According to the president, against the background of frequent air attacks by the occupiers with the use of attack drones, an analysis of the change in enemy tactics is underway, and the work of our air defense systems is being adjusted.
"The Ministry of Internal Affairs reported on the liquidation of the consequences of night shelling. Also, the military constantly analyzes changes in the enemy's tactics of using UAVs and makes adjustments to the work of our air defense," Zelenskyy says.
Increase in enemy assaults
The head of state adds that the military reported an increase in the number of enemy assaults in the Avdiivka, Kupiansk, and Donetsk regions.
"I am grateful to our soldiers who hold their positions and do not stop offensive operations," the President says.
The decision of the Staff of the Supreme Commander-in-Chief for Kherson
Last week, on November 10, following the results of the Staff of the Supreme Commander-in-Chief Staff meeting, specific decisions were made regarding the defense of Kherson.
As President Volodymyr Zelenskyy said at the time, it is about strengthening air defense, counter-battery countermeasures, EW, and intelligence.