Zelenskyy about assassination attempts on his life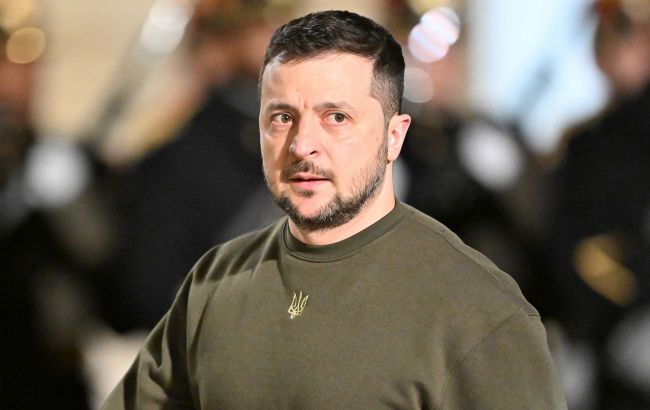 Volodymyr Zelenskyy, President of Ukraine (Getty Images)
Ukrainian President Volodymyr Zelenskyy revealed that at least five or six plots to kill him had been foiled by Ukraine's intelligence services since the start of Russia's large-scale invasion, according to an interview with the head of state for the British newspaper The Sun.
Zelenskyy said that the first attempt by enemy saboteur groups to eliminate him was particularly interesting, and he has since adapted to subsequent assassination attempts. And after that it is just like Covid.
"First of all people don't know what to do with it and it's looking very scary. And then after that, it is just intelligence sharing with you detail that one more group came to Ukraine to [attempt] this," he explained.
Special units of Russian paratroopers landed in Kyiv with the aim of eliminating Zelenskyy on the first day of Russia's full-scale invasion of Ukraine in February of the previous year. At that time, the president's security blocked his office with improvised barricades and used pieces of plywood. His close aides were provided with body armor and rifles. When officials from the United States and the United Kingdom suggested evacuating Zelenskyy from the Ukrainian capital, he replied with the legendary line: "I need ammo, not a ride."
The article also mentions that during the repulsion of attempts by Russian invaders to break into Kyiv, Zelenskyy went beyond the Office's territory to record a video and demonstrate that the country's leadership remained in the capital.
Almost two years later, Zelensky said Russia still "wants very much" to topple him from power.
At least a dozen assassination attempts
According to one of Zelenskyy's aides, at least ten attempts were made on him during the first few weeks of the large-scale war.
The Sun reported in August 2023 that Ukrainian security services also disclosed thwarting a death plot by adversaries for Zelenskyy's assassination. That was when the occupiers intended to launch an airstrike on Mykolaiv during the president's visit to the city.
Earlier, the Secretary of the National Security and Defense Council, Oleksii Danilov, also spoke about several attempts by Russia to kill Zelenskyy in late February and early March of the previous year.