Zaporizhzhia NPP unit 4 to be put into hot shutdown - IAEA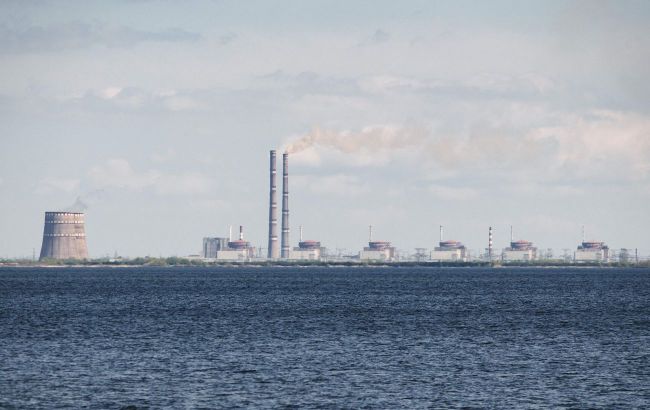 Zaporizhzhia NPP unit 4 is to be put on hot shutdown (Getty Images)
Employees of the Zaporizhzhia Nuclear Power Plant are preparing to transition the fourth power unit from cold shutdown to hot standby in the near future, according to the IAEA report.
Subsequently, the fifth power unit, which is currently in hot standby mode, will be shifted to cold shutdown for preventive maintenance. The other power units will remain in cold shutdown as before.
For various nuclear safety purposes, including the processing of liquid radioactive waste collected in storage tanks, the site uses the steam generated from one reactor unit in a hot shutdown.
The IAEA also reported that no explosives were found on the premises of the Zaporizhzhia Nuclear Power Plant. However, experts have not yet gained access to all areas.
"International Atomic Energy Agency (IAEA) experts have in recent days continued to inspect parts of Ukraine's Zaporizhzhia Nuclear Power Plant (ZNPP) – without seeing any mines or explosives – but are still waiting to gain the necessary access to the rooftops of reactor units 3 and 4 following recent reports that explosives may have been placed there," the report states.
The IAEA also mentioned that the two main reservoirs used for cooling the reactors at the NPP have a stable water level, which decreases only by 1-2 centimeters per day due to evaporation and usage. As of July 12, the power plant has enough water for several months.
Situation at the Zaporizhzhia NPP
Since the first days of Russia's full-scale invasion, the Zaporizhzhia NPP has been occupied by Russians.
As President Volodymyr Zelenskyy said, the Russians plan to carry out a terrorist attack at the NPP with subsequent release of radiation. Kyrylo Budanov, the head of the General Staff Intelligence Directorate of the Ministry of Defense, added that the enemy has additionally planted explosives at the cooling pond at the plant.
Meanwhile, inspectors from the International Atomic Energy Agency (IAEA) said that they allegedly did not see any evidence of anti-personnel mines installed on the plant's premises.