Zaporizhzhia NPP loses contact with sole power transmission line, says IAEA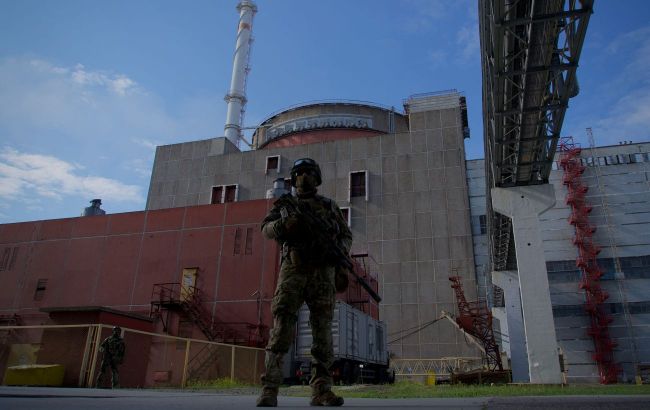 Zaporizhzhia NPP loses contact with sole power transmission line (Getty Images)
Zaporizhzhia Nuclear Power Plant (ZNPP), the largest nuclear power plant in Ukraine, experienced a loss of communication with its main external power transmission line during the night. As a result, the plant is currently operating on recently restored backup power sources to maintain the necessary electricity supply for essential nuclear safety functions, as Director General of the International Atomic Energy Agency (IAEA) Rafael Mariano Grossi said.
"The ZNPP's sole remaining 750 kilovolt (kV) power line – out of four available before the conflict – was disconnected at 01:21 am local time today. It was not immediately known what had prompted the power cut or how long it would last," he said.
Grossi added that the ZNPP has been facing major off-site power problems since the beginning of the war, "exacerbating the nuclear safety and security risks facing the site currently located on the frontline."
"The disconnection of the 750 kV power line meant the ZNPP had to switch to its only available 330 kV back-up power line for off-site electricity that is required, for example, to pump cooling water for the plant. This 330 kV line was only reconnected to the plant on 1 July after being damaged four months ago," explained the head of the IAEA.
Grossi said that this time, the nuclear power plant managed to avoid a complete loss of all external power supply, which has occurred seven times during the conflict. "But the latest power line cut again demonstrates the precarious nuclear safety and security situation at the plant," he added.
The threat of a Russian terrorist attack at ZNPP
On June 22nd, Ukrainian President Volodymyr Zelenskyy stated that Russians were preparing a terrorist attack at the ZNPP to cause a radiation release. Prior to this, Chief of the Defense Intelligence of Ukraine Kyrylo Budanov said that the occupiers had mined the cooling pond at the plant.
Following these developments, intelligence agencies revealed that the Russians were reducing their presence at the plant. The remaining personnel were instructed to blame Ukraine in the case of an emergency situation.