World-renowned airport to allow travel without passports: What's known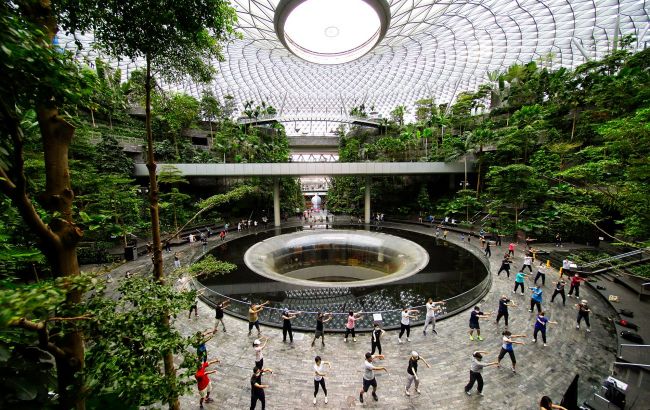 Changi Airport in Singapore (Photo: Getty Images)
Singapore's Changi Airport wants to introduce passport-free flights in 2024, potentially making Singapore the world's first country to do so, according to CNN.
How the system will work
Instead of passports for verification, they aim to use passengers' biometric data. This technology is already in use to some extent at the airport on automated immigration control lanes for facial recognition.
However, the upcoming changes will reduce the need for passengers to present their travel documents at touchpoints and will ensure faster and more convenient data processing.
Biometrics will be used to create a "single token of authentication" that will be used at various automated touchpoints, from baggage collection to immigration control and boarding.
This means that travelers will no longer need to carry boarding passes and passports with them.
However, passports will still be required upon arrival in countries where biometric data is not in use.
Photo: Changi Airport in Singapore (Wikipedia)
What is known about Changi Airport
Singapore's Changi Airport is often referred to as the best airport in the world and is also one of the busiest, serving over 100 airlines with flights to approximately 400 cities in nearly 100 countries and territories around the world.
In June, Changi served 5.12 million passengers, exceeding the 5 million mark for the first time since January 2020 when the Covid-19 pandemic began.
The airport's team forecasts a return to pre-pandemic levels of passenger traffic and air traffic and hopes that the future biometric system will make passenger flow even smoother.