World Bank improved its forecast for Ukraine's economic growth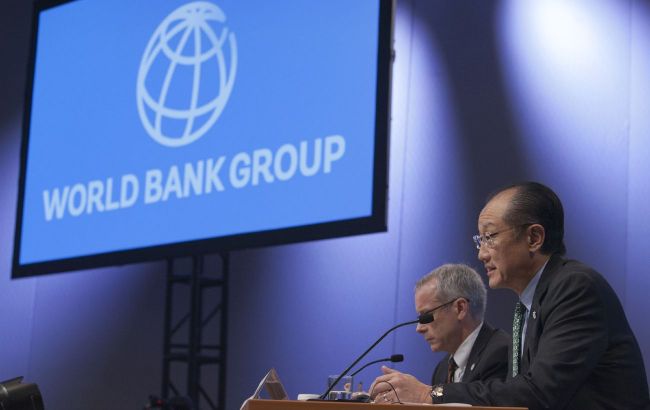 World Bank improved its forecast for Ukraine's economic growth (Getty Images)
The World Bank predicts that Ukraine's economy will grow by 3.5% in 2023 and by 4.0% in 2024. In June, the bank expected growth of 2.0% for this year and 3.5% for the following year, according to forecasts for developing countries in Europe and Central Asia.
According to the forecast, Ukraine's economic prospects continue to depend on the anticipated duration of the Russian invasion.
"According to a tentative scenario in which active hostilities continue until mid-2024, it is expected that GDP will grow by 3.5% in 2023 and 4% in 2024," the report states.
The World Bank forecasts that starting from the end of 2024, Ukraine's economy will recover more rapidly. This assumption is based on government investments as the recovery of renewable and export activities gains momentum.
War-related losses
Despite the Russian invasion, Ukraine's economy shows signs of moderate recovery, thanks to more reliable electricity supply and steady external assistance supporting public demand.
Following a 29.1% contraction in 2022, Ukraine's economy began to recover in the first half of 2023 due to improvements in electricity supply, the localization of active combat actions, and more reliable external assistance, allowing for growth to resume, according to the review.
According to the bank's data, Ukraine's GDP began to recover, with positive growth seen in the second quarter of 2023 for the first time since the Russian invasion. This was aided by government consumption and moderate recovery in sectors related to military support, as well as those benefiting from improved electricity supply.
In the first half of 2023, government expenditures increased by 67% year-on-year, while tax revenues increased by only 25%, largely due to sluggish economic activity that persists.
"The loss of jobs and income in the private sector, high inflation, and asset losses caused by the war have reversed a 15-year decline in poverty. Using a global benchmark of $6.85 per day (PPP 2017), the poverty rate is estimated to increase from 5.5% to 24.1% in 2022, causing an additional 7.1 million people to fall into poverty," the review emphasizes.
Also, the International Monetary Fund forecasts a 3% growth rate for Ukraine's economy in 2024.