Window of opportunity for Ukraine will not close until victory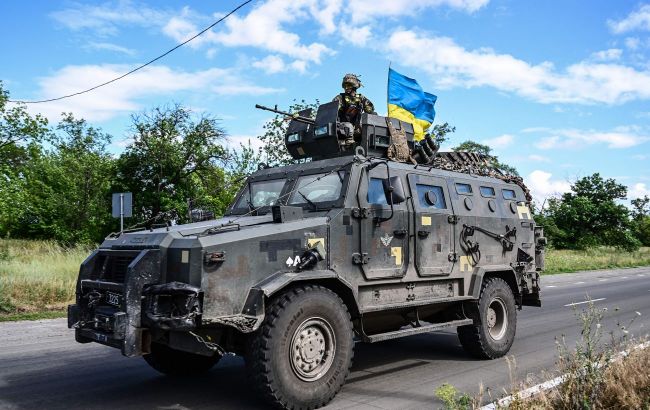 The window of opportunity for Ukraine will not close until victory (Photo: Getty Images)
According to the Estonian Defense Minister, Hanno Pevkur, in the interview with RBC-Ukraine, no one can force the Ukrainians to sit at the negotiating table with Russia until victory. The Armed Forces of Ukraine will not stop until the land is free.
"I know that the Ukrainian people will never give up, and I know that they will fight until the day their territory is free, and they will regain their land. There is no other option for the Ukrainians," he said, responding to a question about the statement made by Czech President Petr Pavel regarding the "window of opportunity" for this.
As Hanno emphasized, no one can dictate to the Ukrainian people and their leaders what to do or how to conduct negotiations. This right belongs only to the Ukrainians.
"You can say anything to Zelenskyy, or anyone else can say anything to Zelenskyy. But those guys in the trenches and tanks will not stop the war until the land is free," he added.
Hanso expressed hope that victory will come this year. "Will it come or not? Of course, Putin can end this war immediately by withdrawing his army back to Russia, and then the war will end," said the minister.
Statement from the Czech President
Recall that Czech President Petr Pavel stated at the NATO summit in Vilnius that the window of opportunity for Ukraine to achieve military progress "will more or less close by the end of this year," which will be the starting point for negotiations.
According to him, future elections in the United States and other countries may mean that allies will not be able to maintain the current level of support for Ukraine.
According to a survey by the Razumkov Center, the majority of Ukrainians (61%) believe that negotiations with Russia should only be conducted after its troops are expelled (withdrawn) to the borders as of 1991.