Will war in Ukraine end next year: Insight of Ukrainian MoD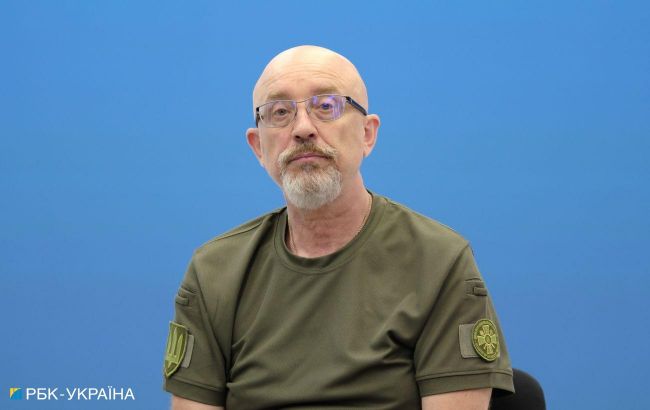 Oleksii Reznikov, the Minister of Defense of Ukraine (Photo: Vitalii Nosach, RBС-Ukraine)
Ukrainian Minister of Defense Oleksii Reznikov refrains from predicting the war's end date. He notes that the Ukrainian Armed Forces are currently engaged in a counteroffensive, according to his statements at a press conference.
The Minister of Defense states that making predictions about when the war will end is incorrect, as it depends on various circumstances.
"Today I was at the President's office, with the Supreme Commander-in-Chief of the Ukrainian Armed Forces. Our commanders provided reports. We are moving forward in the counteroffensive. We have changes, not as fast as everyone would like. Everyone wants it to be like in the movies: come today and finish tomorrow. But we are moving according to the plan. There will be a reaction from the enemy because our advancements affect their morale. We see them chaotically shifting units: from the east to the south, from the south to the east. We observe it, and this is a good sign," Reznikov explained.
Forecasts about the war in Ukraine
Just today, the Advisor to the Head of the Presidential Office, Mykhailo Podolyak, did not rule out the possibility that the war in Ukraine could end "fast and in a moment." He specifically mentioned that as Ukrainian forces progressed to the south and approached the administrative border with Crimea, the "events will appear differently."
Previously, Defense Minister Oleksii Reznikov shared his forecast, stating that the full-scale war in Ukraine would end by the summer of 2024 and Ukraine will win this war.
Ukrainian citizens themselves (31%), according to a survey conducted at the end of July, hope for victory by the end of 2023. Another third (32%) expects victory within 1-2 years (by the end of 2025). Approximately 13% of Ukrainians believe that they will have to wait for victory for at least 3-5 years.