Will Ukrainian elections be held in Diia: Ministery of Digital Transformation reveals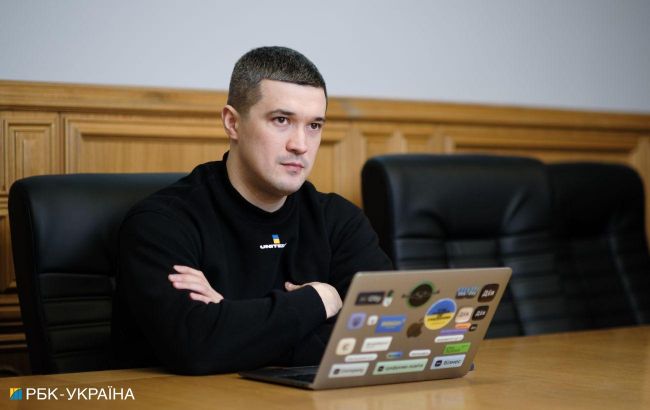 Mykhailo Fedorov, Vice Prime Minister for Innovations, Development of Education, Science & Technologies, Minister of Digital Transformation of Ukraine (Photo: RBC-Ukraine, Vitalii Nosach)
The possibility of holding elections in Ukraine through the Diia application (a web portal and a brand of e-governance in Ukraine) is currently not being discussed. To achieve this, it is necessary to have the appropriate decision of the parliament, Mykhailo Fedorov, a Vice Prime Minister for Innovations, Development of Education, Science & Technologies — Minister of Digital Transformation of Ukraine, stated in an interview with RBC-Ukraine.
The head of the Ministry of Digital Transformation informed that it requires a decision of the parliament and the Central Election Commission, as well as the integration of Diia with the voter registry.
"For this, it is necessary to start new large organizational projects," noted Fedorov.
According to the minister, surveys are indeed being developed in the application. Such tools can be used for elections to the Council of Justice.
Responding to questions about the possibility of electing deputies and presidents through the application, Fedorov noted that this requires the appropriate order from the Central Election Commission and the parliament.
"But there are many other tools where direct electronic democracy can be used. Considering the conditions we are in during a full-scale war, I am confident that this tool will be quite effective," concluded the head of the Ministry of Digital Transformation.
Elections in Ukraine
In recent months, the possibility of holding elections during the war has been discussed in Ukraine. Recently, the Speaker of the Ukrainian Parliament, Ruslan Stefanchuk, stated that Ukraine is asking partners to share their experience in conducting elections during a war. At the same time, he named five main problems that need to be addressed for the elections to take place. This includes the ability of military personnel and refugees to vote, as well as the organization of elections in temporarily occupied territories.
Similar arguments were previously presented by the President of Ukraine, Volodymyr Zelenskyy. However, in one of his recent interviews, the head of state stated that if elections are held during the war, he will go for a second term. At the same time, Zelenskyy does not plan to participate in the elections after the war.
Meanwhile, the First Deputy Chairman of the Verkhovna Rada, Oleksandr Kornienko, believes that elections in Ukraine during martial law are impossible.