Wildfires in Greece trigger explosions at ammunition depot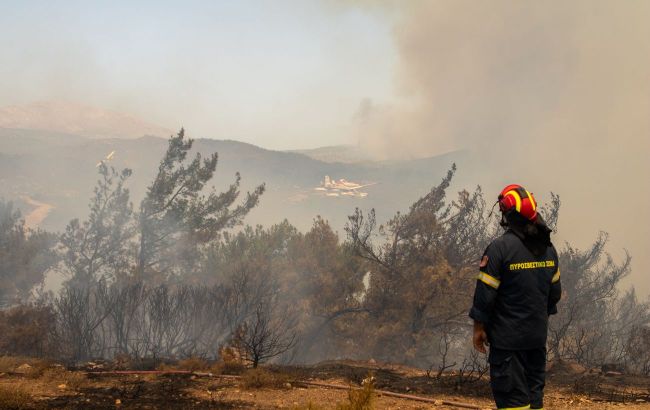 Wildfires in Greece (Getty Images)
A series of powerful explosions erupted after fires reached an ammunition depot in Greece, the incident took place in the central part of the country, near a major military airbase. Fortunately, there have been no casualties, as Ekathimerini reports.
"A blaze in the region of Volos, in central Greece, reached an ammunition dump outside a major military air base in Nea Anchialos, triggering a series of large explosions that shattered windows on houses in a surrounding area," the media says.
The site, about 6 kilometers (about 4 miles) north of the airbase, had been evacuated well in advance and no injuries were reported. The fire service also said no injuries had been reported in nearby villages, which had been ordered evacuated as a precaution.
Due to the intensity of the blaze, a section of Greece's busiest highway had to be closed for several hours, and trains passing through the affected area were also delayed.
Wildfires in Greece
Fires in the country broke out, triggered by record-breaking heat in various regions. These forest fires forced the closure of numerous hotels on the Greek island of Rhodes, resulting in the evacuation of approximately 19,000 tourists.
Additionally, evacuations were carried out on the island of Corfu to ensure the safety of residents and visitors.
As of July 26, at least three people have been reported dead due to the severe wildfires that continue to ravage Greece.