Why you should move out from your parents' house - psychologist's explanation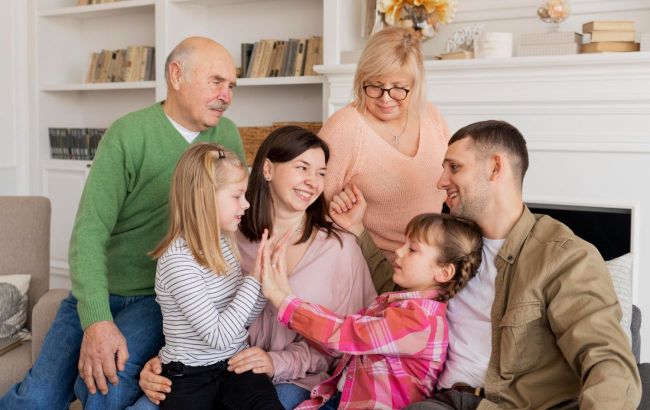 Why you should move out from your parents' house (photo: Freepik)
Some people even in adulthood remain psychologically very attached to their parents. Separation is the psychological and physical detachment of a child from their parents. This step is very important in a person's life.
This information is reported by RBC-Ukraine with reference to the post of psychologist Iryna Kulik on Instagram.
Why it's important to move away from parents
A psychologist explained that adulthood and separation from parents are crucial stages in personal development. By separating, a person defines their place in the world, builds their own relationships, and develops their own values.
However, this process is important for an individual as it provides the opportunity to independently manage one's life and unfold a unique path.
Separation, according to Iryna Kulik, includes the following points:
You live separately from your parents
Criticism from your parents does not affect you
You are financially independent
You can express your opinion peacefully alongside your parents
Your life differs from your parents' perspectives
You are not dependent on your parents' emotional state or mood
You pursue your plans and dreams without the approval or permission of your parents
You don't have feelings of obligation or an unhealthy sense of duty
You accept your parents as they are and do not try to change them.
How does separation happen
Psychological separation ideally occurs in stages:
The first stage - the child begins to physically separate from the parents: learns to walk, handle things, explore the surrounding world
The second stage from 3 years old - the child emotionally separates: begins to realize that they, mom, and dad are different people. They may have different desires and experience different emotions
The third stage from 5-7 years old - the child goes out from the family into the outside world. This stage may be associated with kindergarten but more often with school. There, the child is on their own, dealing with difficulties independently. Often, parents try to control everything that happens with their child: do their homework, constantly stay in touch with the teacher. However, this is only an illusion of control
The fourth stage - adolescence. The most important and extensive stage of separation is the adolescent crisis. Successful completion of this stage leads the child to adulthood.
A good way to accept and distance oneself from parents is to study the family history. Look at what was happening in the country when your parents were born, studied, built their careers, and started a family.
Understanding the context of your parents' actions may make their behavior more comprehensible to you. Studying your parents' history can help you accept and let go of resentments.
You can also read about what can truly help a woman become more confident in herself.