Why the U.S. is not giving Ukraine ATACMS missiles: Expert explains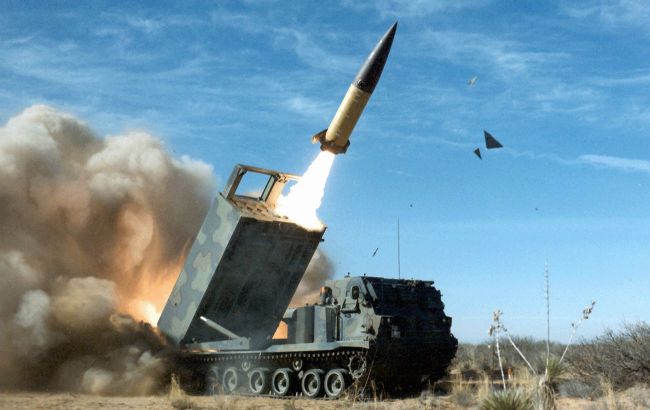 ATACMS missile (Photo: army.mil)
Unlike European missiles like Taurus, Storm Shadow, or SCALP, ATACMS does not require additional launch platforms or modification of existing ones. This missile can be launched from HIMARS and M270 missile systems, which Ukrainian forces have already become proficient in using.
ATACMS is an American ballistic missile with a range of up to 300 kilometers and a warhead weight of up to 560 kilograms, depending on the variant.
Washington has been somewhat reserved in its approach to providing Ukraine with this weaponry. Neither the White House nor the Pentagon has justified this decision.
However, various versions can be heard privately, ranging from the reluctance of the United States to further escalate tensions with Russia to concerns from the manufacturer, Lockheed Martin, that their weaponry might prove ineffective in actual combat conditions, potentially affecting their stocks.
Nonetheless, Ivan Kyrychevskyi, an expert from the Defense Express Media and Consulting Company, believes that the most likely reason ATACMS hasn't been transferred yet is that many of them are unavailable. There may be only about 1,500 of these missiles in the U.S. arsenal.
"However, there could be another reason - they are very old. They have exceeded their standard service life. They need to be refurbished to be operational. But imagine if the Americans came out and said: 'Our ATACMS are very old, we are refurbishing them.' It would damage the prestige of the world's superpower. It's better to talk about escalation management to save face," the expert noted.
ATACMS for Ukraine
Recall that Ukraine has been requesting the transfer of long-range ATACMS missiles from the United States since last year, capable of hitting targets up to 300 kilometers away.
Ukraine can use these missiles with the HIMARS multiple rocket launch system, which the United States previously provided.
Just a few weeks ago, Chairman of the Joint Chiefs of Staff General Mark Milley revealed that President Joe Biden has not yet given a final response to Ukraine's request for ATACMS transfer.