Why Russia encourages bypassing Crimean Bridge in occupied territories - Armed Forces of Ukraine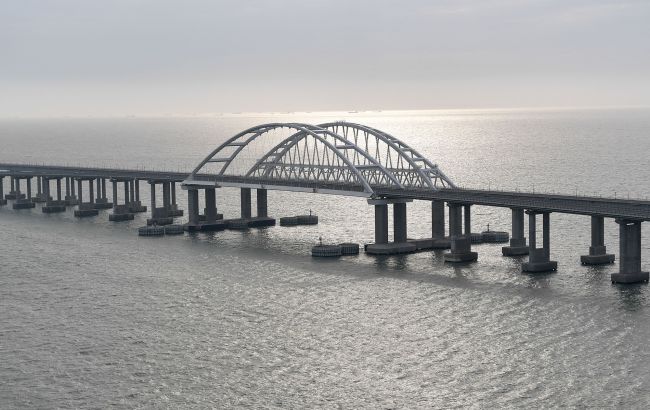 The Armed Forces of Ukraine explained why Russia encourages the detour of the Crimean bridge through the occupied territories (Photo: wikipedia.org)
Russia urges civilians to bypass the damaged Crimean Bridge through temporarily occupied territories, as they may attempt to use them as shields, according to the spokesperson of the Operational Command "South," Natalia Humeniuk, during a television marathon.
According to her, the Ukrainian military currently observes that the command of Russian forces in Crimea and collaborators are agitated. They realize that the advancement of the Armed Forces of Ukraine cannot be stopped, especially in the Zaporizhzhia direction.
"That's why it is not ruled out that they are directing the civilian population to detour routes that pass through the mainland part of Ukraine so that military columns, forced to move along these routes, are separated by civilian vehicles. This is such a "clever" tactic in the opinion of the Russians and their favorite tactic of hiding behind peaceful civilians," emphasized Humeniuk.
Attack on the Crimean Bridge
As a reminder, a series of explosions occurred on the Crimean Bridge during the night of July 17, resulting in damage.
Later, the Security Service of Ukraine stated that the SBU and the Navy conducted a special operation to attack the Crimean Bridge. They struck it using surface drones.
In Russia, they claimed that the bridge would be repaired no earlier than November.
After the attack, Russian media began actively disseminating the detour route, as automobile traffic on the bridge was suspended.