Why Erdogan criticized Israel: Expert's analysis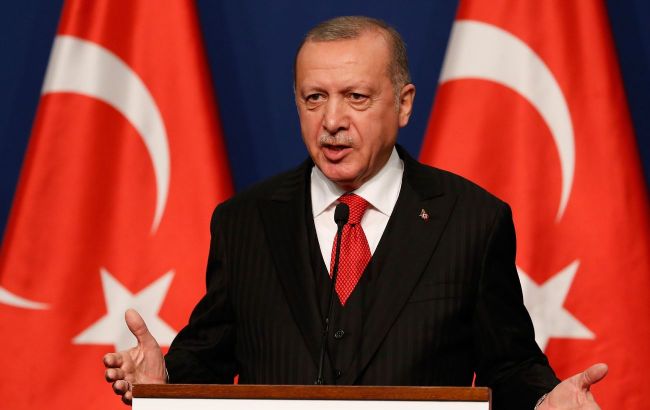 Turkish President Recep Tayyip Erdogan (Photo: Getty Images)
Turkish President Recep Tayyip Erdogan harshly criticized Israel and expressed support for the terrorist group Hamas as he seeks to become a leader in the Muslim world and influence the region, said political analyst Volodymyr Fesenko in a comment to RBC-Ukraine.
Erdogan's statements on the Israel conflict
Recently, the President of Turkey referred to the terrorists from Hamas who attacked Israel as "liberators," and he considered their actions to be supposedly logical. At the same time, he accused Israel of atrocities in the Gaza Strip.
Afterward, at a rally in support of Palestine in Istanbul, Erdogan called Israel a "war criminal and occupier" and referred to Hamas as "brothers." He also canceled his visit to Israel. In response, Israel recalled its diplomats.
Erdogan compared the Palestinians killed to the victims of Russian aggression against Ukraine.
Expert's opinion
According to political analyst Volodymyr Fesenko, Erdogan has decided to take advantage of the situation - by mentioning the cross and the crescent, he reminded people of the times of the Crusades, the confrontation between the West and the Muslim world, which is an element of anti-Western rhetoric.
"Erdogan has indicated that he aspires to the role of the leader of the divided Muslim world. Will it work? I'm not sure, but the application is there. Erdogan's play does not mean that he will engage in a fight with Israel, the US, and the West. There is no sign of preparation for that. And he is not so foolish as to perform actions that contradict the interests of Turkey," he said.
Additionally, the expert compared the remainder of Palestine within the Ottoman Empire with Putin's idea of the "Russian world." In this way, the President of Turkey claims the alleged right to influence the region based on historical connections.
"But in reality, everything is simpler. For example, oil reaches Israel from Azerbaijan through Turkey. If Erdogan is determined, he probably should cut off supplies. So far, we haven't seen this. His words are full of pathos, but politically, Erdogan will continue to act cautiously, like most Arab countries," said Fesenko.
More about how the world is reacting to the operation against Hamas and what Ukraine should expect - in the material by RBC-Ukraine.