Who gets paid the most in Germany: a list of professions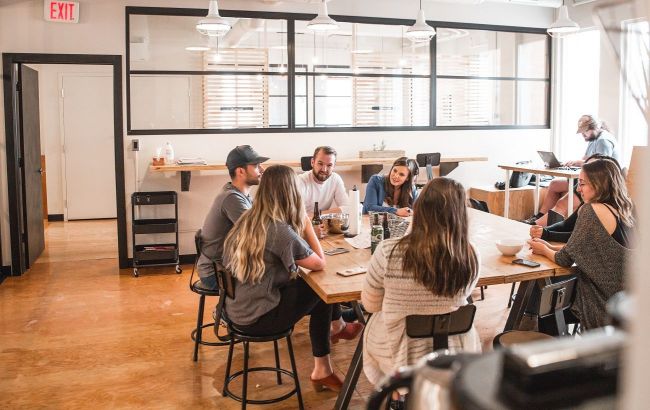 Work in a German company (Photo: unsplash.com)
Germany is known for its strong economy and high quality of life. If you thoroughly learn the language and validate professional skills, you can earn a significant income in this country. The article proceeds to discuss the most highly paid vacancies in Germany.
Medical Consultant
Average annual salary: 86,000 euros
Salary range: from 61,700 to 137,700 euros per year
The pharmaceutical field offers good earning opportunities. Medical consultants have some of the highest wages in Germany.
A medical consultant consults pharmaceutical and medical companies, often involving a scientific component. Becoming a medical consultant requires medical education, clinical experience, and qualifications in pharmaceutical medicine or clinical research.
Medical consultants ensure compliance with regulations, assist in marketing and sales, and typically require leadership, communication, drug development, and marketing conceptual skills.
Those who acquire this specialization abroad can work as medical consultants in Germany. However, qualifications need to be validated through exams.
Doctor
Average annual salary: 85,100 euros
Salary range: from 47,400 to 142,200 euros per year
A doctor's profession provides excellent opportunities with high starting salaries. It's one of the most highly-paid jobs in Germany. It's important to note that earning potential can vary depending on your professional experience and the specific medical field you specialize in.
Photo: Doctors are a highly respected profession in Germany (unsplash.com)
Moreover, Germany constantly faces a shortage of doctors, resulting in long queues for medical appointments and relatively short waiting times.
Doctors who have received their education abroad can practice medicine in Germany. Still, their qualifications need to be validated through exams, similar to the case of medical consultants (although the specifics may differ).
Pilot
Average annual salary: 83,300 euros
Salary range: from 27,600 to 160,900 euros
Germany offers various options for preparing such professionals. You can train to become an airline pilot, corporate/business aviation pilot, cargo transport pilot, or flight instructor.
Be prepared for age requirements, language skills in English and other languages, and a primary medical qualification, among other prerequisites.
For instance, civil aviation pilots receive one of the highest salaries in Germany. However, remember that pilot training in any EU country can be expensive.
Lawyer
Average annual salary: 82,900 euros
Salary range: from 38,000 to 146,000 euros per year
If you've ever dreamed of becoming a lawyer, you can consider Germany as a country where you can pursue this profession. However, if you studied law in another country, you need to follow a rather lengthy path to work in your field here. This is because you need not only language proficiency but also knowledge of local legislation.


Photo: If you want to work as a lawyer, it is better to study in Germany right away (unsplash.com)
One of the significant advantages of studying law in Germany is the high-quality education offered by well-known and professional law schools. While most legal programs are taught in German, there are also programs available in English.
After specialized education, you must pass the state exam and complete a two-year internship to obtain full qualification as a lawyer. Academic requirements include a high school diploma, proficiency in German and English languages, and a higher education degree in law or its equivalent. Pursuing this path opens the door to a full-fledged legal career.
Business Management Consultant
Average annual salary: 82,000 euros
Salary range: from 40,200 to 141,700 euros per year
Management consultants provide advisory services for optimizing business efficiency in various industries. They conduct research, analyses, and seminars, presenting conclusions and recommendations to clients.
The minimum requirement is a bachelor's degree. Depending on the field, you might also need specialized IT, finance, or human resources preparation. Critical skills include teamwork, crisis problem-solving, strategic planning, and business acumen.
Software Developer, IT Project Manager
Average annual salary: 81,500 euros
Salary range: from 58,100 to 123,700 euros per year
In Germany, software developer vacancies offer attractive rewards, with numerous positions available at various levels. Software architects receive the highest salary.
A software architect designs programs and creates a general format for the functions and interfaces of a given product. They develop high-level product specifications and provide technical guidance and instructions to developers and engineers. Strong technical skills and software development experience are crucial.


Photo: IT project managers receive one of the highest salaries in Germany (unsplash.com)
Technical Project Managers
Average annual salary: 79,900 euros
Salary range: from 53,800 to 132,500 euros per year
These professionals manage large software systems, usually consisting of several projects. They ensure the seamless operation of technological processes in factories, plants, and large companies.
That requires a higher education degree in computer science, business information systems, business administration, or related fields in Germany.
Legal Consultant
Average annual salary: 78,900 euros
Salary range: from 50,600 to 123,800 euros per year
Legal consultants provide expert advisory services to individuals and organizations. While they may not represent clients in court as lawyers do, they offer comprehensive legal support to senior company management.
Their responsibilities include ensuring internal control compliance, risk assessment, and drafting contracts related to patents and trademarks.
Legal consultants guide company executives, helping them navigate the intricacies of laws and regulations that impact their businesses. Given Germany's complex legal system, the role of legal consultants becomes even more crucial.