White House hints at vetoing bill on aid to Israel without Ukraine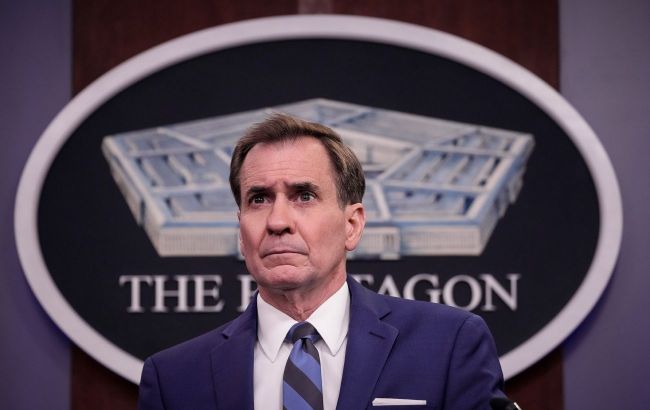 John Kirby, White House National Security Council Strategic Communications Coordinator (Photo: Getty Images)
President Joe Biden may veto the bill for aid to Israel separately from Ukraine if it is passed in Congress, says John Kirby, White House National Security Council Strategic Communications Coordinator.
Journalists asked Kirby whether the President of the United States could veto the bill for aid to Israel proposed by the House Republicans.
"We've been very clear how deeply concerning this House Republican bill is and how it doesn't meet our national security needs. As Сommander in Сhief, the president is never going to do anything that doesn't meet our national security needs," he emphasized.
It's worth noting that there has been previous information in the media that Biden could veto the bill if passed in Congress, explaining that such an initiative doesn't align with U.S. national interests.
Background
On October 30, Mike Johnson, the new Speaker of the U.S. House of Representatives, proposed his version of an aid package for Israel worth $14.3 billion without Ukraine.
This initiative competes with President Joe Biden's request to Congress for $106 billion, which includes military aid for both Ukraine and Israel.