What should Ukrainians expect after Putin's statement on Russian MiGs over Black Sea?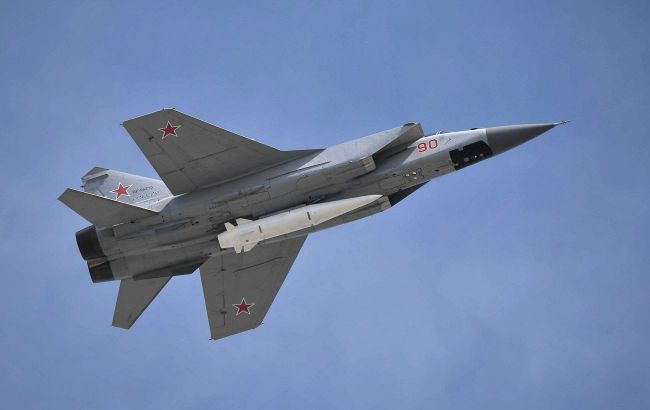 Putin abut Russian MiGs over Black Sea (wikipedia)
If Russia deploys MiG-31 fighter jets armed with Kinzhal missiles for patrolling the airspace over the Black Sea, the threat level in Ukraine is expected to rise, causing more air raid alarms, according to military expert Colonel Vladyslav Seleznov.
"How does the warning system work? As soon as a MiG carrying Kinzhals takes to the skies, air raid sirens start going off across the entire territory of Ukraine. Of course, there will be more of them, but the alerts work the same way, as soon as the enemy launches their aircraft from the Kursk or Bryansk regions," Seleznov explained.
However, according to the expert, if these aircraft were to be stationed in Crimea, it could lead to Ukrainian forces engaging with drones and missiles to target these jets. Accessing Crimea is possible, and the use of ATACMS with cluster munitions could indicate that we can reach the MiGs as well, ultimately rendering them as piles of scrap metal.
"I am confident that the General Staff is considering all options, including the destruction of MiGs at their bases because we must understand that supersonic aircraft are heavily dependent on their bases," Seleznov added.
He explained that if MiGs are used over the Black Sea waters, they must be stationed within Crimea, which is our territory.
"I believe our partisans will work on making it hard both for Russian technical personnel and the pilots because there's no room for enemy aircraft, especially MiGs, on our country's territory," he concluded.
Putin's statement
Following a series of Ukrainian military operations in the Black Sea, Russian dictator Vladimir Putin announced that Russian MiG-31K fighter jets would patrol the skies over the Black Sea.
At the same time, aviation expert and former Antonov Design Bureau testing engineer Kostiantyn Kryvolap told RBC-Ukraine that Putin's claims regarding patrol are only meant to intimidate. The Ukrainian Navy shares a similar perspective.