What can happen to your body in space without a spacesuit: Shocking scientific details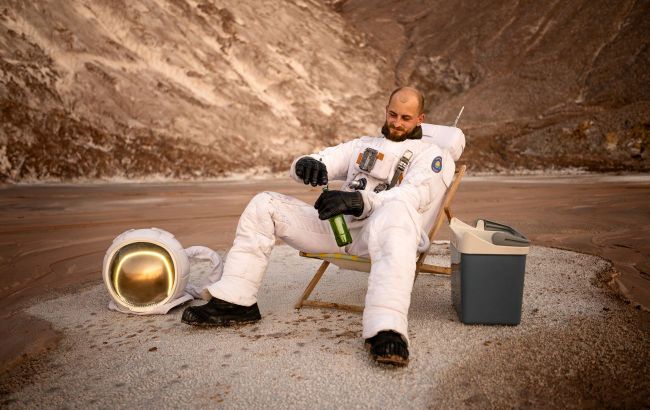 What will happen to a person in space without a spacesuit (photo: Freepik)
Only a little over 600 people have been in orbit around the Earth, and three of them died beyond the Kármán line. However, the perception of what happens to a vulnerable human body in space is often incorrect.
In reality, how a person dies in space is discussed according to the scientific publication Iflscience.
What will happen to a person in space without a spacesuit
The common belief that the human body almost explodes or burns from solar radiation in space is widespread. However, in reality, this is not the case. Space death is not painful and is less dramatic.
The things that actually kill in outer space without a spacesuit are the absence of atmospheric pressure and the lack of oxygen.
Without pressure, fluids vaporize at significantly lower temperatures, meaning that everything on our surface - skin, mouth, eyes - would quite rapidly disperse.
The absence of pressure would also lead to ebullism - the formation of bubbles in body fluids due to the reduction of pressure in the surrounding environment. Mostly, these would be bubbles under the skin, but they potentially could enter the bloodstream.
However, the human skin is quite elastic, so it can inflate to about twice its normal size.
In the open space, holding your breath is not advisable. The reason is that during sudden decompression, the air in the lungs will expand, leading to lung rupture. It is precisely at that point that oxygen deprivation begins.
Without air, you would lose consciousness in approximately 15 seconds. At least for another minute, a person can remain alive. During this time, other crew members might be able to save them.
Indeed, in addition to the consequences mentioned earlier, you would also need to recover from dangerous solar radiation. Ultraviolet light would cause severe sunburn, and more energetic radiation, such as X-rays, could damage your DNA, increasing the risk of cancer.