US counters Russian claims on arms for Ukraine at UN Security Council meeting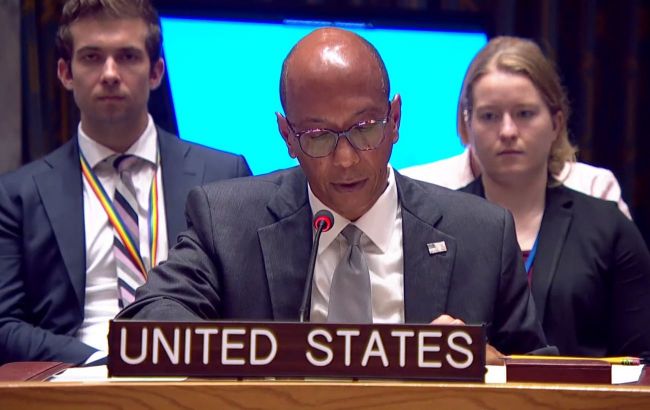 Deputy Permanent Representative of the United States to the United Nations Robert Wood (usmission.gov)
On Thursday, June 29, the Russian Federation initiated a UN Security Council meeting to discuss the issue of Western countries supplying weapons to Ukraine. The Russians claimed that military assistance was exacerbating the conflict.
Robert Wood, Deputy Permanent Representative of the United States to the UN, said that this weaponry did not prolong the conflict, for which the Kremlin bears sole responsibility, but rather allowed for the protection of peaceful Ukrainians and the prevention of further brutality.
"The United States and over 50 member states have responded to Ukraine's call to support its defense against Russian aggression. And we will continue to do so for as long as necessary," Wood said.
He added that the familiar stream of false accusations from Russia is just another demonstration that Putin is not interested in meaningful diplomacy.
UN Security Council

James Cleverly, the Foreign Minister of the United Kingdom, believes that the composition of permanent members of the United Nations Security Council with veto power needs to be expanded. Specifically, it should include India, Brazil, Germany, Japan, and African countries. According to him, this would diminish the significance of Russian influence.
During a UN Security Council meeting on June 23, Ukraine's Permanent Representative to the UN, Serhiy Kyslytsia, compared Putin's regime to cancer.