Weeks or years left? Experts on Putin's health and body doubles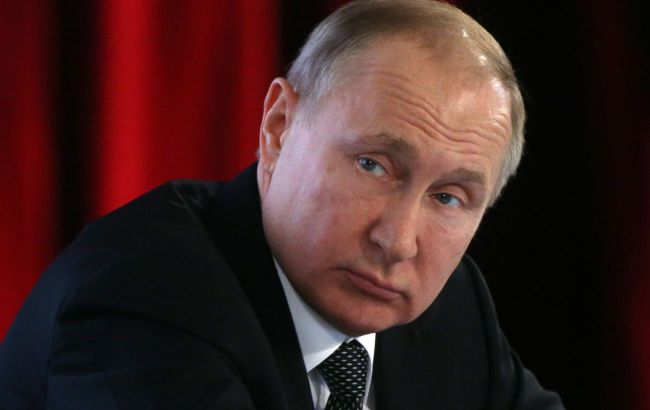 Russian dictator Vladimir Putin (Getty Images)
According to military and political analyst for the Information Resistance Group Oleksandr Kovalenko, the rumors about Putin's illness are greatly exaggerated. While Putin is certainly not young at 71 years old and may have a range of health issues because of natural aging, Kovalenko doubts that any of them are incurable.
"I heard stories about his sarcoma as far back as 2014. So what? How is his sarcoma doing? Yes, he's an old man, he has problems, and it's true that he has a rather advanced form of mental illness. But I disagree that Putin will die in two weeks, a month, or six months," he stated.
Putin's doubles
He also disagrees with reports of Putin having body doubles, despite such information being spread by officials in Ukraine.
"There are no body doubles, and it has been proven more than once. It was proven in 2015 when the Russian president disappeared for 11 days, causing concern. However, they didn't release any body double to calm things down. From 2015 to 2016, Putin did not leave Russia, except for one visit to Belarus. Could they not have used a body double? The same goes for the COVID-19 pandemic in 2020 when he supposedly stayed in a bunker in Novo-Ogaryovo (a residence near Moscow). Putin is afraid of body doubles; he's afraid he could be replaced by a double," Kovalenko explained.
Meanwhile, a former Chief of the Press Service of the General Staff of the Armed Forces of Ukraine, Vladyslav Seleznov, has a different opinion. He notes that Putin is an old intelligence officer and is deeply influenced by Stalin's political and life path.
"He always had body doubles, so I wouldn't rule out the possibility of making a whole 'team of replacements' for Putin," he added.
Background
On October 26, Telegram channels erupted with the "news" of Vladimir Putin's supposed death. However, today the President of Russia appeared at the Security Council meeting.
As noted by a representative of Ukraine's intelligence, Andrii Yusov, Ukrainians should react cautiously to these rumors.
The Independent analyzes who might become the President of Russia if Putin dies.