Weapons deliveries to Ukraine slow down, war fatigue risks grow - Czech president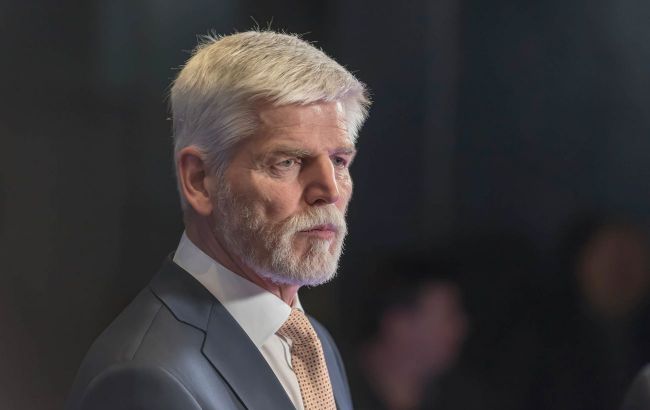 Photo: President of Czechia Petr Pavel (Getty Images)
The supply of weapons necessary for the success of the Armed Forces of Ukraine is currently being delayed, says President of Czechia Petr Pavel.
Weapon deliveries are delayed
According to him, the Ukrainian counteroffensive is not developing as the Ukrainians themselves expected. Among other factors, Western support has not been sufficiently massive and quick. Simultaneously, the time spent on preparation has allowed Russia to prepare well for the counteroffensive.
"The supply of weapons needed by Ukraine for success is currently being hampered, not reaching the necessary level even now," the president said.
He also added that for understandable reasons, Ukrainian soldiers themselves feel not only tired but increasingly disappointed with Western support. They feel abandoned in this regard.
"This is not the best starting point for enduring a difficult winter and achieving success against an opponent who has constantly used, learned, multiplied military production, activated military production plans, and is capable of delivering the same or more equipment and ammunition at this moment than we can deliver from the West to Ukraine," the president stated.
War fatigue may lead to a "deal"
According to Pavel, Russia's success in Ukraine will be a problem for all Western countries. "Not only because Russia will strengthen its interpretation of international relations, but at the same time, it will inspire many other like-minded countries that force can achieve its goals and that the West is not as strong as it tries to show the world," said the President of Czechia.
He stated that this will affect China's approach to solving international problems. He also added that at least a third of Ukraine's energy infrastructure has been destroyed, and restoring it before winter has failed, creating pressure on Ukrainian citizens in terms of their continued resilience and support for the armed forces.
The President of Czechia believes that the war in Ukraine carries a significant risk, namely war fatigue, which is evident not only among the warring parties but also in all countries supporting one of them.
"This will lead to increased pressure to end the conflict through a deal. The agreement, if it happens, will, of course, be based on the real situation on the battlefield," Pavel noted.
A new stage in the war in Ukraine
Recently, the head of the Office of the President, Andriy Yermak, stated that it is unknown when the war in Ukraine with Russian invaders will end. Meanwhile, if compared to a 100-meter race, the Armed Forces have already covered 70 meters.
Yermak also expressed the opinion that the next year will be crucial in the full-scale war against Ukraine unleashed by Russia, and a turning point is approaching.
Adviser to the Head of the Office of President of Ukraine, Mykhailo Podoliak, stated that the current stage of repelling the wide-scale Russian military aggression by the Ukrainian Defense Forces is challenging, and maximum concentration is needed to continue the fight.